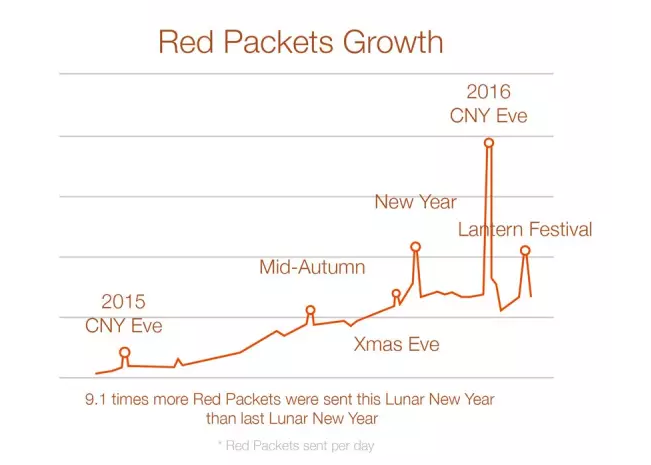 Lunar New Year is known as China's largest holiday. This year was no exception as people in Asia and all around the world ushered in the year of the monkey with WeChat.
Through WeChat, users participated in the holiday's time honored traditions in new and fun ways.
Red Packets or Lucky Money are gift envelopes stuffed with cash typically exchanged between family and friends. Through WeChat Red Packets, users were able to instead give digital cash in the form of communication. On this Lunar New Year's Eve alone, over 8 billion Red Packets were sent and received by 420 millions users. This represented eight times more than last year's holiday.
Read the full "Spring Festival 2016 on WeChat" white paper and learn exactly how WeChat helped family and friends connect this year:  CLICK HERE