In celebration of Thanksgiving, we would like to express our sincere gratitude to you, our users.  Starting today, WeChat users outside China will receive one week of free global calling on WeChat Out!
That's right. As you are enjoying your delicious Thanksgiving meal, share your thanks by calling loved ones in more than 100 countries and regions – absolutely free.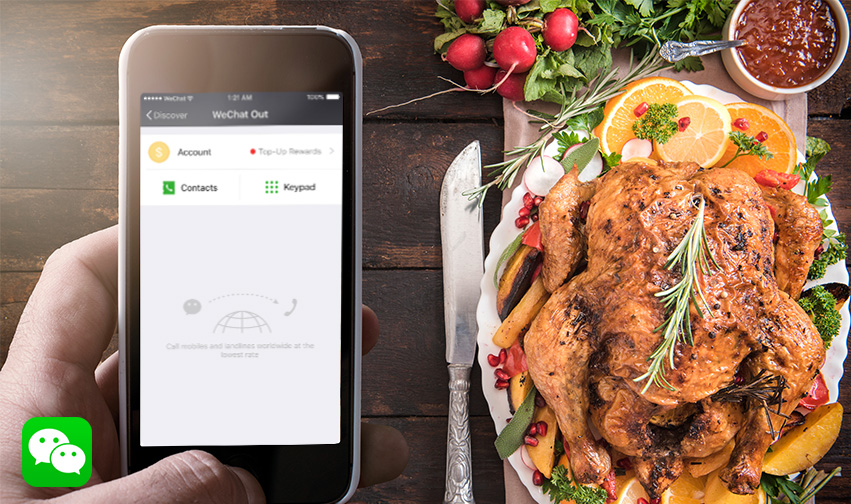 Consider this our way of saying thanks! Simply tap the "Discover" tab on your WeChat menu bar  > click "WeChat Out" to access the feature.
The holiday season is a time to reconnect with friends and family to express gratitude. Be sure to participate in our holiday offer valid November 24, 2016 – November 30, 2016.
Happy Thanksgiving from all of us on team WeChat!