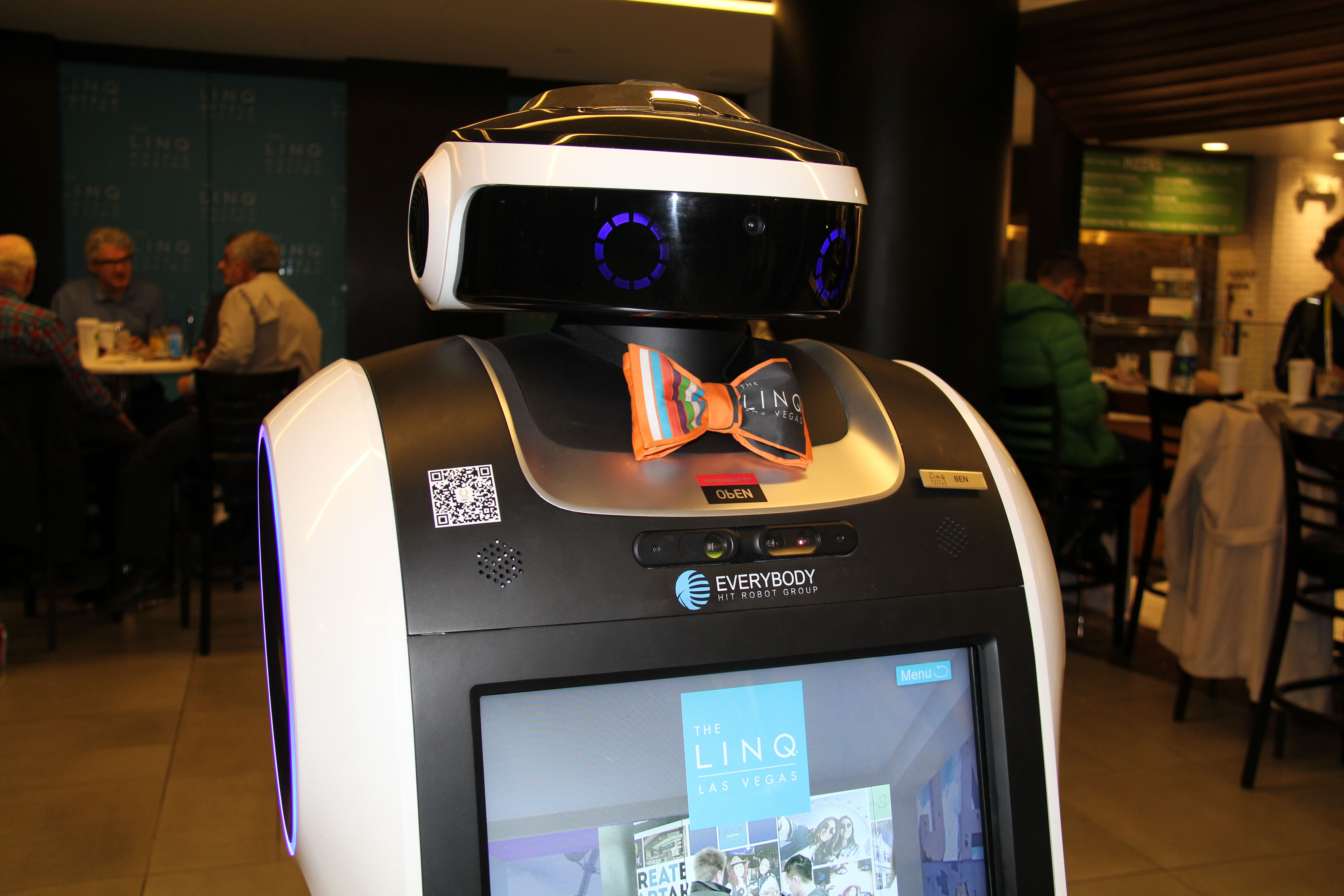 Caesars Entertainment introduces "Ben" the WeChat Robot – a virtual concierge – using ObEN's proprietary speech technology at The LINQ Hotel located at the center of the Las Vegas Strip during the annual Consumer Electronics Show from Jan. 6-9.
ObEN, an artificial intelligence (A.I.) company based in Pasadena, Calif., has developed a proprietary deep-learning based speech technology that permits any Internet of Things such as WeChat Robots to communicate in any language and in any voice in a matter of minutes.
During CES, visitors and guests of The LINQ Hotel will have the opportunity to converse with "Ben" the WeChat Robot from 7-11 a.m. and 4-8 p.m. on Jan. 6-9 through the WeChat app using an Internet of Things (IoT) platform developed by ObEN. To physically interact with "Ben," guests at the hotel can use the touchscreen on the robot to obtain information on nearby dining, entertainment and nightlife options. Guests can also send a message to the robot by following Caesars Entertainment on WeChat, and "Ben" will speak back to them on-site in real time. Additionally, guests can scan Caesars Entertainment's WeChat QR code anytime during Jan. 6-9 to engage with the virtual concierge from anywhere and receive information about the wide variety of experiences Caesars Entertainment Las Vegas resorts offer.
Read More Caesars Entertainment Showcases WeChat Robot Using ObEN's Humanized A.I. >>