Have you ever forgotten a password and been locked out of your account?
With the endless list of apps and online accounts today, all of which require a password for security and identification measures, it's no wonder we sometimes forget that magic password.
To make life easier for all our WeChatters out there, we would like to introduce Voiceprint – a voice recognition system that can be used to log in to your WeChat account, available on Android and iOS. Just like your fingerprint, your voice is unique and once you've enabled this cool feature, our smart systems can recognize your specific voice and intonations to verify your identity.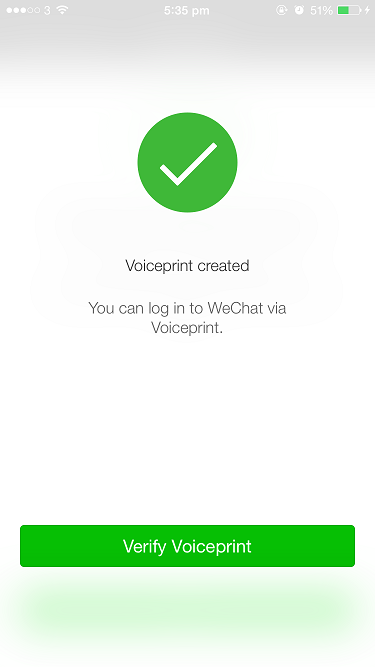 Read More Voiceprint: The New WeChat Password >>