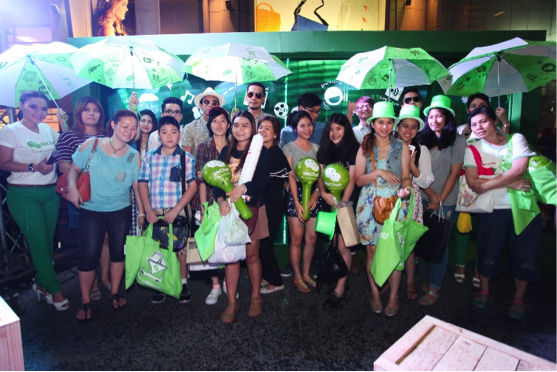 WeChatters in Thailand were in for a treat, as the Melody of Life Music Festival in October brought together the best in arts, fashion, movies and music over two fun-filled days. Festival goers flocked to catch a glimpse of their favorite local artists with appearances from Lipta, Blackhead, Mild, and Squeeze Animal sending crowds into a fanatic frenzy.
When they weren't listening to the sweet melodies of Thailand's hippest singers, WeChatters had no shortage of entertainment with highlights including the popular Activity Booth, Cheeze Car Boot Salem and an exclusive WeChat VIP Rest Area.
The WeChat Activity Booth was the go-to place for those eyeing off to win cool WeChat gifts, including bags, umbrellas, pillows, cups and inflatable bats. To claim victory, contestants raced it out to see who could be the first to download and install WeChat, who had the most friends or the most official accounts.