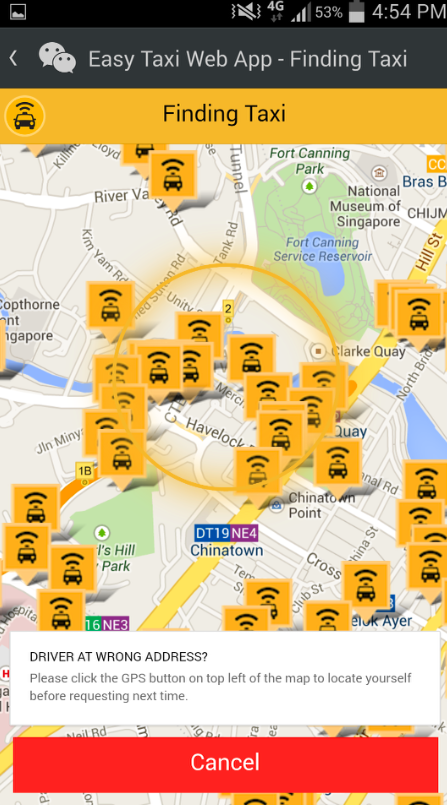 WeChat is excited to partner with taxi booking service, Easy Taxi, so no one has to endure the hardships of hailing a cab again. Users can instead book taxis directly in the WeChat mobile app with just a few taps. WeChatters simply follow the official account, "EasyTaxiSGP," and then click the button "Call Taxi." The service will be available first in Singapore and will then roll out in other countries where Easy Taxi and WeChat are used.
How are the mobile and taxi industries a perfect fit? We caught up with Jianggan Li, Co-Founder and Managing Director of Easy Taxi Singapore, for his perspective on the partnership.
WeChat: Why is the taxi industry looking to innovate with mobile? Why are taxis and mobile suited?
Li: Taxis enable people to move around and to be mobile. So being mobile is part of our DNA. We want people to be able to book a taxi easily while carrying on with whatever they're doing. They can see the driver's details and location, as well as communicate with the driver via mobile messaging. And at the end of the trip, they can easily pay for the ride through their smartphones.
Read More Booking a Cab Just Got Easier – WeChat and Easy Taxi Announce Singapore Partnership >>