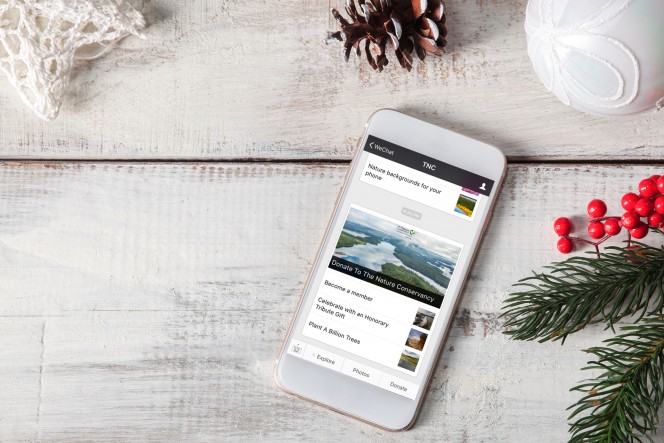 The holidays are approaching and the scramble to find the perfect gift for your friends is on.
They say this is the season of giving, so why not give back to charitable organizations and give your friends and family an alternative gift this year via WeChat?
The Nature Conservancy
The Nature Conservancy works around the world to protect ecologically important lands and waters for nature and people. By following its official account, you can view beautiful nature photos and learn more about habitats and animals.
You can also donate directly to The Nature Conservancy, purchase an honorary tribute gift, or plant a billion trees on earth.
To follow The Nature Conservancy, search for the WeChat ID "Nature_org."