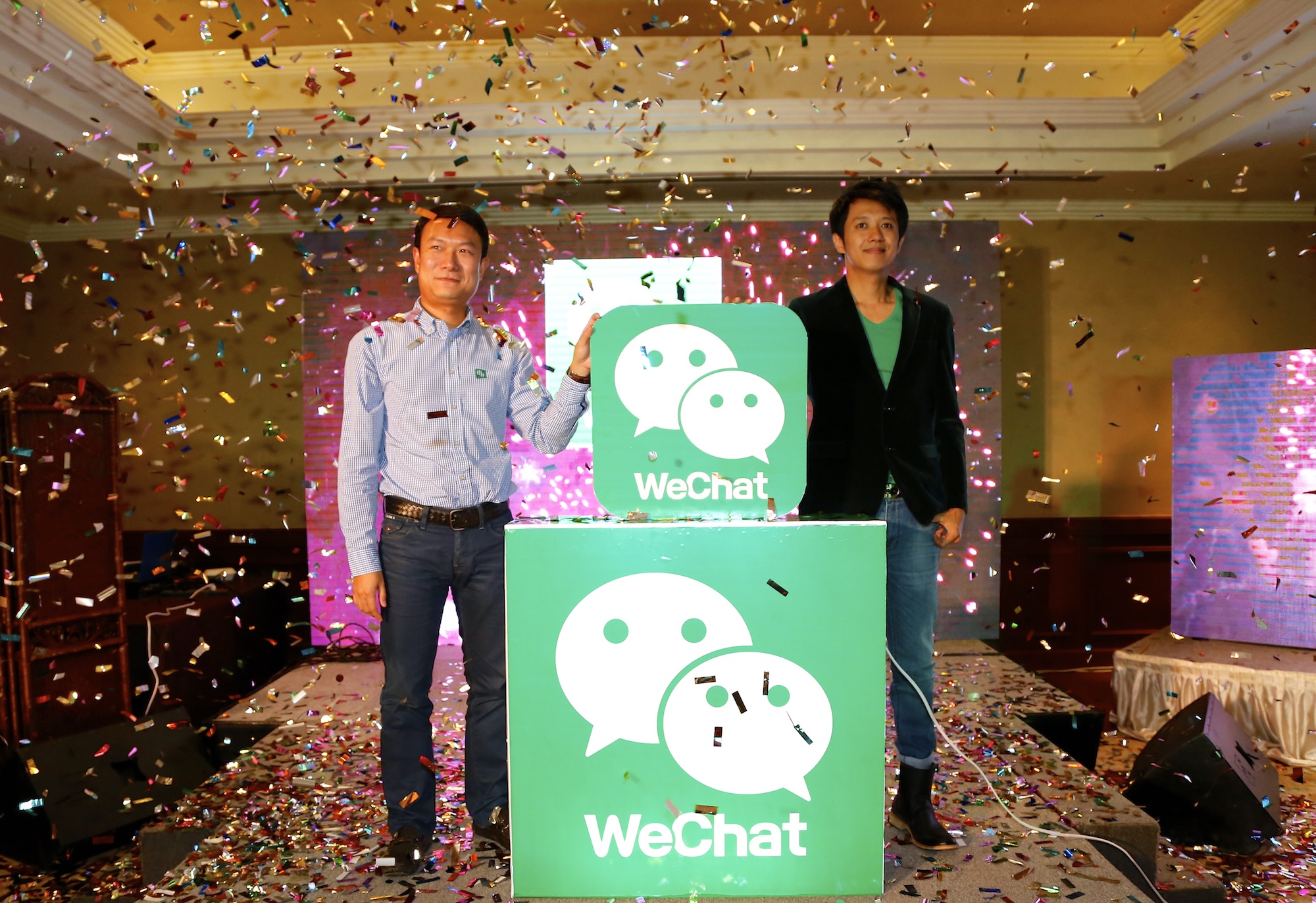 WeChat celebrated its official Myanmar launch in Yangon last week with its latest user, popular A-list hip-hop artist, Sai Sai.
"In Myanmar, we're aware that there's an increasing need for efficient communications and social interactions in people's personal and professional lives," said Poshu Yeung, VP of International Business at Tencent, the company behind WeChat. "We're proud to offer Myanmar users a new, creative and free medium to express themselves and connect with the world."
Sai Sai is the first celebrity in Myanmar to have an official WeChat account and soon to be released set of animated stickers. At the launch party, he invited fans to share a piece of the spotlight by bringing them up on stage and taking photos with them.