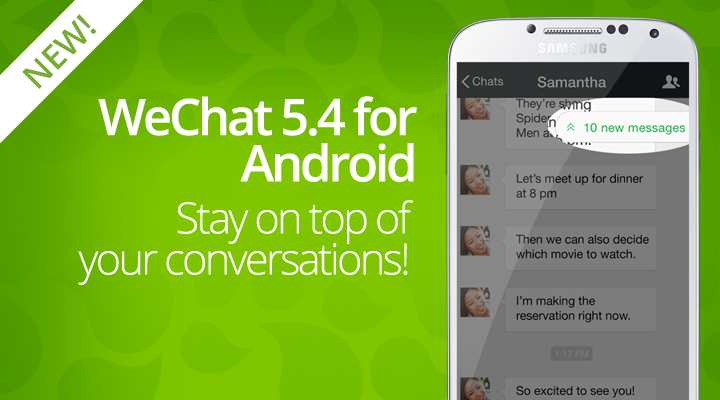 Today, we're excited to announce the release of – WeChat 5.4 for Android! We've added a new bookmarking feature that takes you to the first unread message in any chat with just one tap. And with the new navigation, we've included a "Me" tab for you to easily customize your WeChat settings. So what are you waiting for? Get more out of your WeChat experience and upgrade to 5.4 for Android today.
Check out all of the new features below:
Last Read Message Bookmark: Miss a whole bunch of chat messages? Now you won't have to worry about being lost in a conversation again. After 10 or more messages, WeChat provides a handy "New Messages" notification.  Simply tap "New Messages" within a chat and you'll be taken to the start of your new messages to catch up.