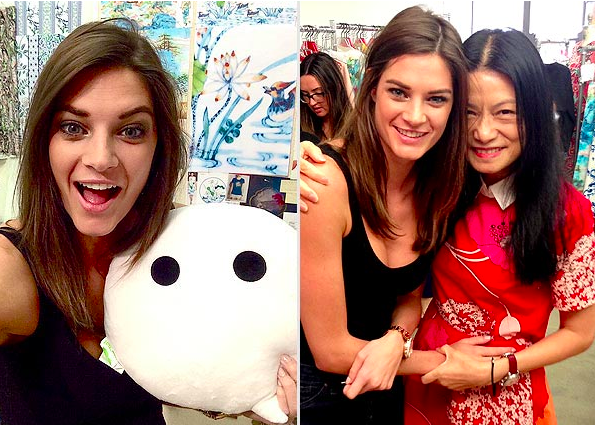 Meet Taylor McEnery, a 20-year-old aspiring model from Chicago, whose dream is about to become a reality.  She will be walking in renown fashion designer, Vivienne Tam's show at New York Fashion Week tomorrow as the winner of our Next International Supermodel Contest. The world will see her strut her stuff on the catwalk wearing pieces from the designer's new Spring 2015 line.
"It's a mix of nerves and excitement but definitely more excitement as I am getting to realize a lifelong dream of walking the runway in Mercedes Benz Fashion Week in NYC!" said McEnery. "And to wear Vivienne Tam's designs is icing on the cake!"
This February, WeChat and Vivienne Tam announced the fashion meets technology partnership to connect both designer and fans for an event as exclusive as New York Fashion Week. Fans could chat with Vivienne by following her on WeChat (VTamFashion) and receive an inside look at her design process. Not to mention, the audience of her Fall 2014 show used the app's group chat feature to discuss the collection as it walked the runway.
For the Spring 2015 NYC show, WeChat and Vivienne Tam took the theme of connection to the next level with the Next International Supermodel Contest. Super girls from around the world were invited to download the app and submit their application. Vivienne then selected the top three finalists and opened it up for the community to vote.
Read More WeChat and Vivienne Tam Announce Winner of International Supermodel Contest >>