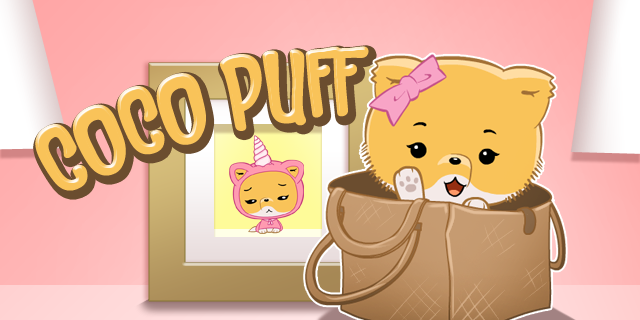 Our WeChat Sticker Gallery is constantly growing with new characters to love and share. To give you a glimpse into the lives of some of our newest fun and quirky stickers, we give you Sticker Stories, exclusively for Chatterbox! Get to know the wide range of characters that make you smile, laugh and help you express your emotions.
Most dogs can be found chewing and slobbering over your favorite shoe or marking their territory on every bush and fire hydrant they can get their paws on. Not this dog. Born in San Francisco, California, Coco Puff is a sassy and well-kempt pooch who loves people, treats and her pink bow. Mastering her puppy dog face and tricks are all in a day's work for this Pomeranian!
Just give her a ball and she'll play fetch with you all day long, but throw her a bone and it's a one-way trip on the #strugglebus.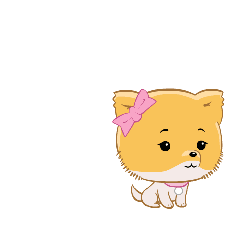 Read More Sticker Story – Meet Man (and Woman's) Best Friend, Coco Puff! >>