To help you celebrate, we've packaged six red envelopes filled with WeChat tips and tricks to ensure your Chinese New Year holidays are fun-filled and smooth sailing from here on out.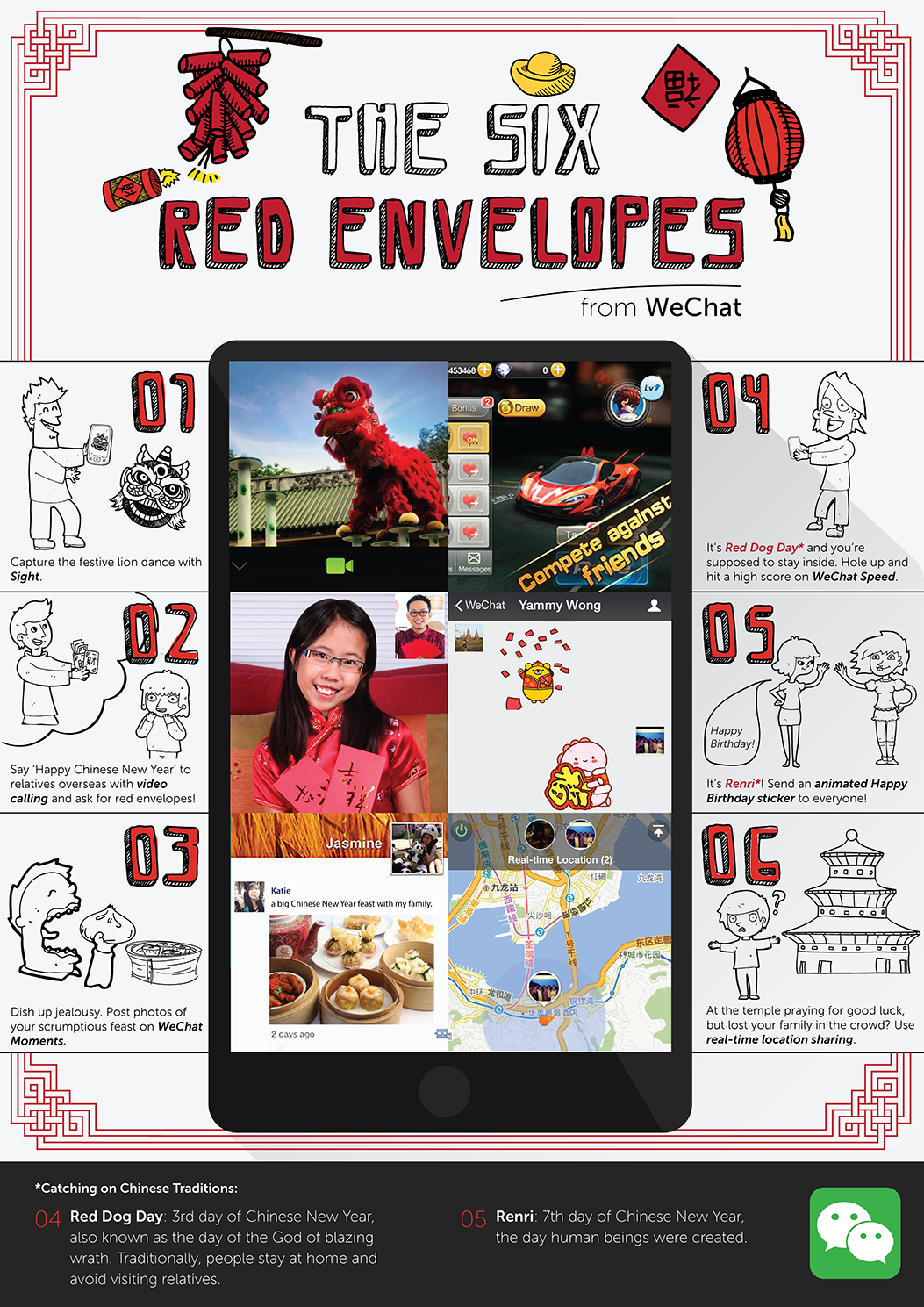 Ringing in the New Year
Show off your sensational Sights
Start your Lunar New Year with the festive lion dance! Capture and share the loud drum celebrations and dance action by recording a Sight video. To get started, visit your "WeChat" tab > Swipe to the bottom > "Hold to Capture" > Begin recording > Post it to Moments or share it privately with your friends. You can also save it in your "Drafts" if you'd like to send it later.