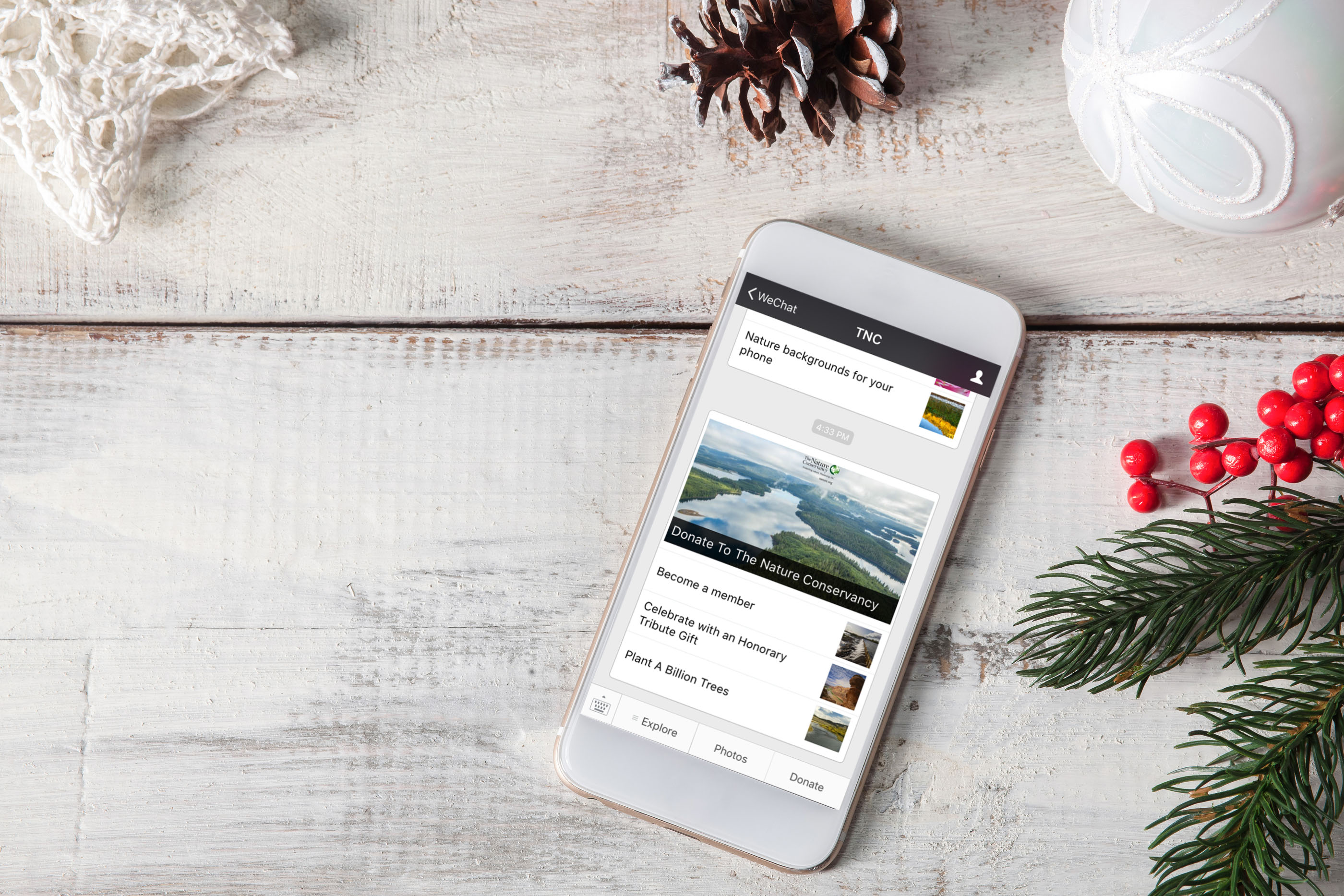 The holidays are approaching and the scramble to find the perfect gift for your friends is on.
They say this is the season of giving, so why not give back to charitable organizations and give your friends and family an alternative gift this year via WeChat?
The Nature Conservancy
The Nature Conservancy works around the world to protect ecologically important lands and waters for nature and people. By following its official account, you can view beautiful nature photos and learn more about habitats and animals.
You can also donate directly to The Nature Conservancy, purchase an honorary tribute gift, or plant a billion trees on earth.
To follow The Nature Conservancy, search for the WeChat ID "Nature_org."
UNICEF
UNICEF has also partnered with WeChat to support world emergency relief work via WeChat's advanced Payment Platform.
You'll be able to donate one of two things:
One-time donation of any sum of money to UNICEF Hong Kong directly to the official account
Inspired Gifts: turn your donations into specific actions, such as providing vaccinations, education resources or micronutrients to improve children's lives around the world
To follow UNICEF, search for the WeChat ID "unicef_hk."
The Voice Donor
Would you rather participate to make a difference this Christmas? If you are able to read Chinese, you can donate your voice by reading e-books to the blind via The Voice Donor official account. All you'll need is a few minutes to read a few lines to help create audiobooks for the blind.
To start donating, follow The Voice Donor by searching for the WeChat ID "voicedonate."
These official accounts are the best places to find an alternative gift to give back and really make a difference. Start the New Year on a good note by giving back for a good cause.