Last month, WeChat landed at Comic-Con Hyderabad where we announced the winners of the WeChat Sticker Challenge and celebrated 'World Sticker Day' in India.
"World Sticker Day is dedicated to the world of emoticons and stickers, which have become an integral part of our modern digital lives,"said Nilay Arora, Country Head and Vice President of WeChat India. "Stickers can now replace a thousand emotions without typing a single word."
On the Ground at Comic-Con 
At Comic-Con Hyderabad, over 10,000 people came to experience all the fun at the WeChat booth and posed for photos with popular life-sized local stickers: Nautanki Baba, Mona, Jabbar, Narad Muni & Bong babe.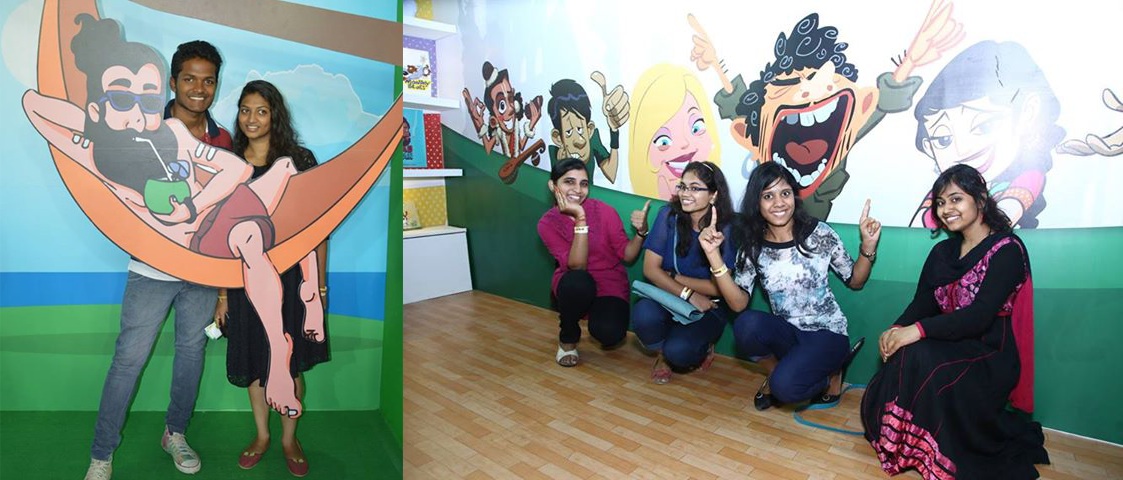 The winners of the WeChat World Sticker Challenge were also announced after thousands of students across the country participated and submitted their creative designs.
And the Grand Prize Winner is….
Thayeri Kiran Venugopal, for his hilarious and relatable "South Indian Lungi Man" sticker set.
Not only did he receive a cash prize of 250,000 rupees, his stickers will also be published in the Sticker Gallery for millions of WeChatters in India to use.
Congratulations to Thayeri Kiran Venugopa and all the winners!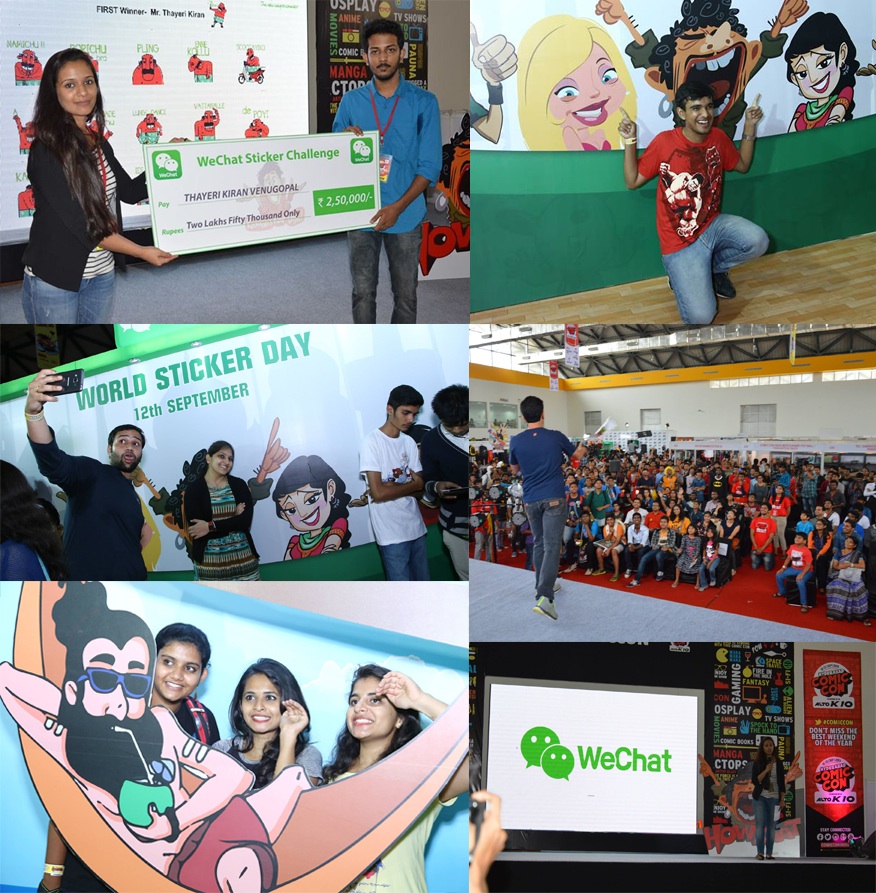 We had a blast at Comic-Con Hyderabad and hope everyone else did to. If you can't get enough stickers, be sure to check out your WeChat Sticker Gallery for new sets each week.