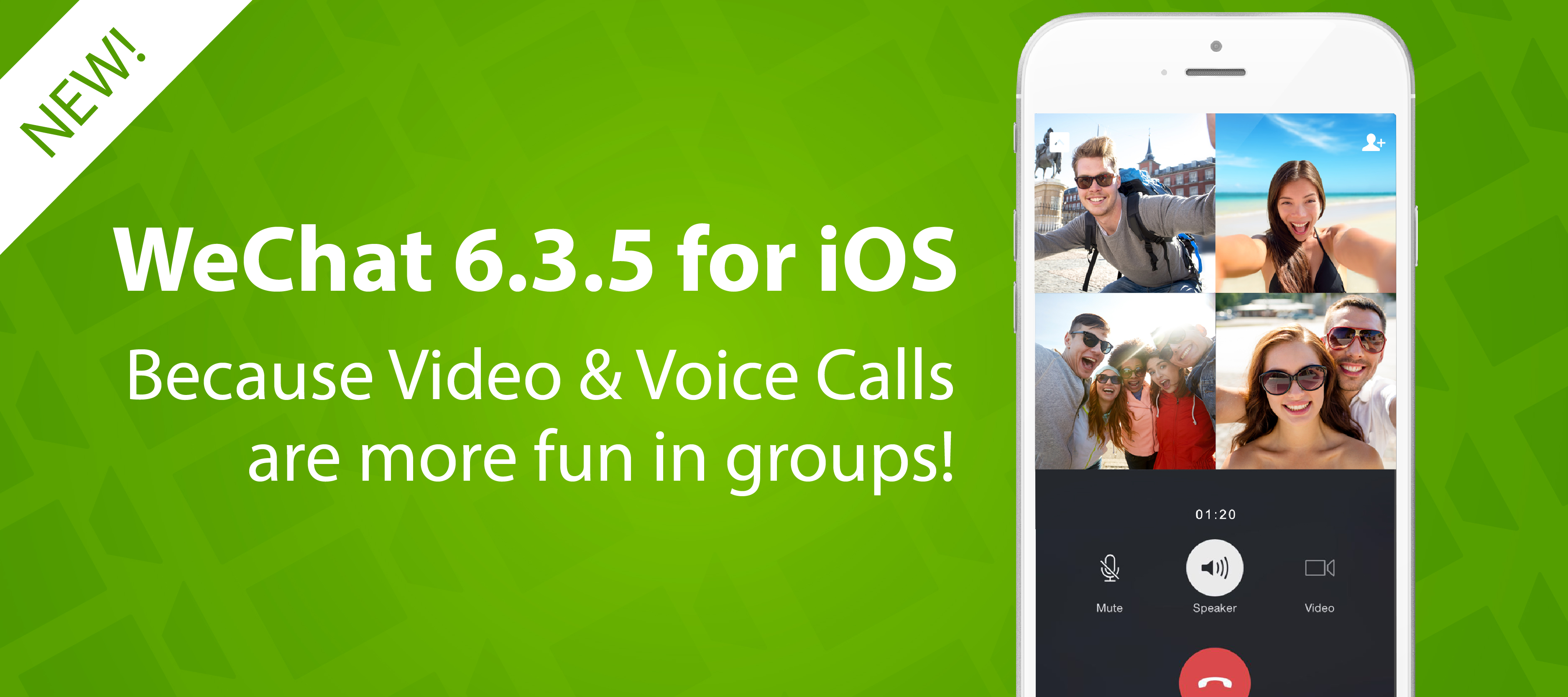 Staying connected with all your friends just got easier with video calling – now for groups. With WeChat 6.3.5 for iOS, WeChatters can start a video call in a group chat with up to nine people or choose audio only for group voice calls. We're also introducing Group Notices and new enhancements to the WeRun-WeChat Official Account fitness tracker.
Video & Voice Call for Groups
Talk face-to-face with up to nine friends all at once with FREE video calling now for groups. Simply choose to turn off "Video" for a group voice call.
Within a group chat, click the + menu and select "Video Call."
Choose members to join.
Wait for friends to accept your invite and then start chatting.
Group Notices
Now you can ensure everyone gets the memo. If you are the creator of a group chat, you can now post Group Notices "mentioning" all members for the most important news.
Within a group chat, click the profile icon in the upper right corner.
Tap "Group Notice."
Then create a text post that all members in the group chat will be notified with a special alert.
Note: Group owners can now also transfer ownership to other members to edit Group Notices in the group profile tab.
Follow Your Friends' Fitness on WeRun
The WeRun-WeChat Official Account allows you to monitor your steps each day. With the new update, now you can create your own fitness friends list and see how you match up by following their fitness trends.
In "My Homepage," click Add.
Select your friends who are also following the official account to add them to your fitness friend list.
The friends you choose to follow will also appear at the top of your daily step report to motivate you in reaching your next fitness goal.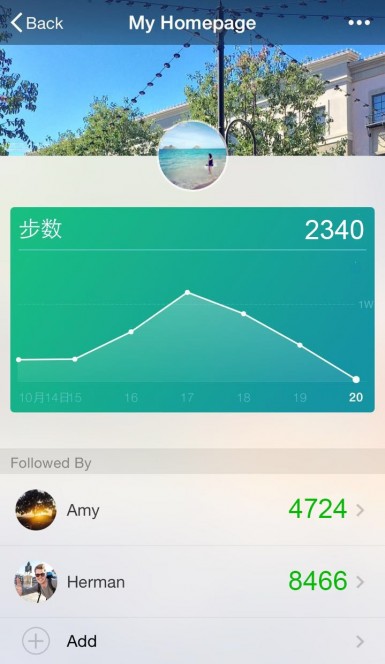 Upgrade to WeChat 6.3.5 for iOS today to start your first video or voice call for groups and experience all the new ways to connect!