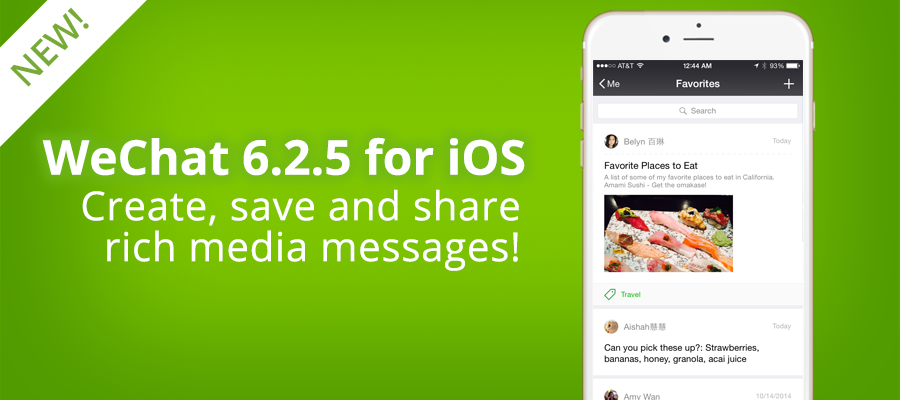 We're excited to share with you WeChat 6.2.5 for iOS. With this update, WeChatters can now create and save rich media messages under their "Favorites," or send them to another conversation. The rich media message format allows WeChatters to combine texts, images, locations and audio messages all into one simple message.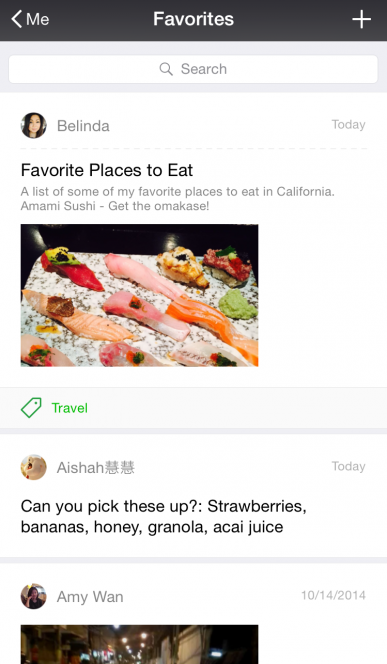 Create and Save Rich Media Messages
Whether you're working on a reminder or a message for someone special, it's fast and easy to create and save rich media messages under your "Favorites."
In the WeChat app press Me > Favorites > +.
Enter a title for your note.
In your notes, begin typing or use the buttons below to attach an image, location or audio message.
When you've finished, tap the < button above to save and return to your favorite messages.
As a reminder, once you've created and saved your rich media message as a favorite, you can share it with your WeChat contacts.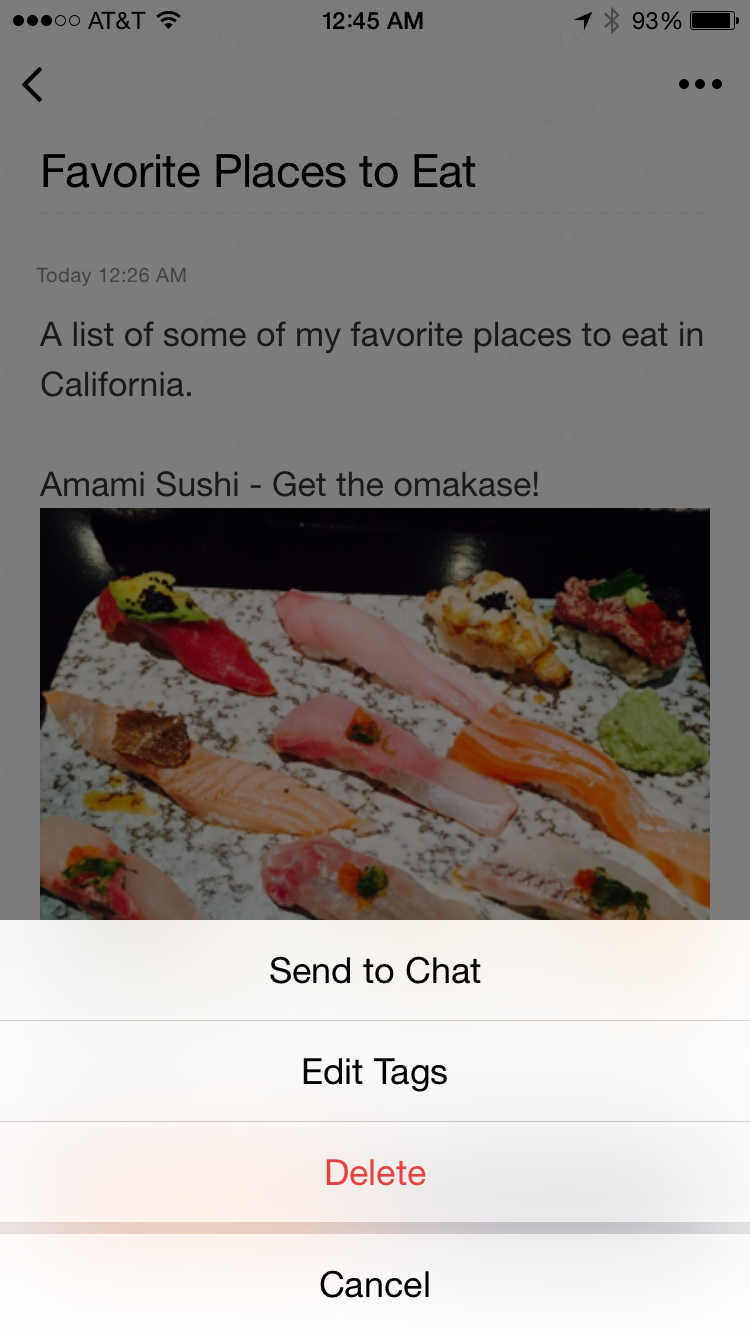 Send a Favorited Message
Once any type of message has been favorited, you can instantly share the message your WeChat friends.
In your Favorites section, select the message you would like to send.
Above, select the settings icon (indicated by "…")
Press Send to Chat and select a conversation.
Start creating and saving rich media messages today. Upgrade to WeChat 6.2.5 for iOS to get started!