In a world where global communication matters, we understand the value of staying connected outside of your smartphone. That's why we're excited to announce the English version of WeChat for Windows.
Through this program, WeChatters can enjoy a variety of features, such as file sharing capabilities, the handy screenshot tool and more.
File Sharing
Instantly share your images and documents with other WeChatters straight from your computer. Your friends can receive files whether they're on their mobile device or tuned in via the desktop program.
Click the square icon to share a file.
Select your file.
Press the Enter or Return key on your keyboard to send.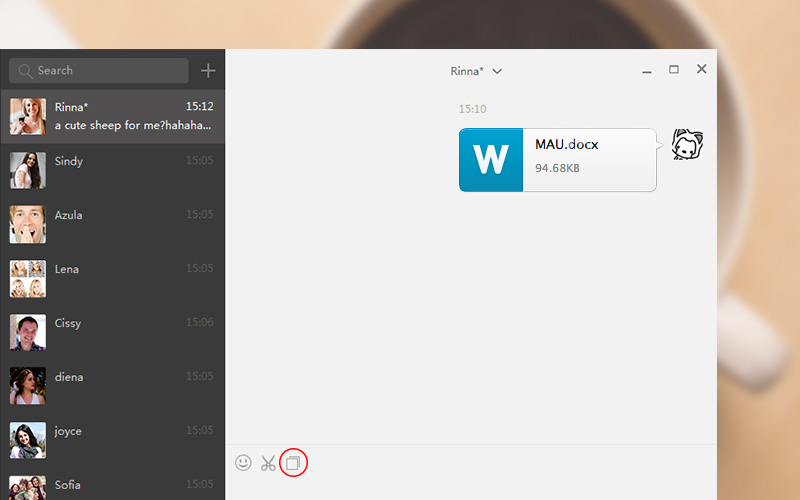 Screenshot Tool
Sometimes it's easier to explain something with a screenshot, whether it's for work, school or fun. Our Screenshot Tool allows you to capture and send an image of your screen with visual call-outs, using additional shapes and texts.
Select the scissor icon from the conversation.
Select the desired window on your screen you would like to screenshot.
Resize the image by dragging the corners of the screenshot.
When selected, press Enter or Return on your keyboard to send the image.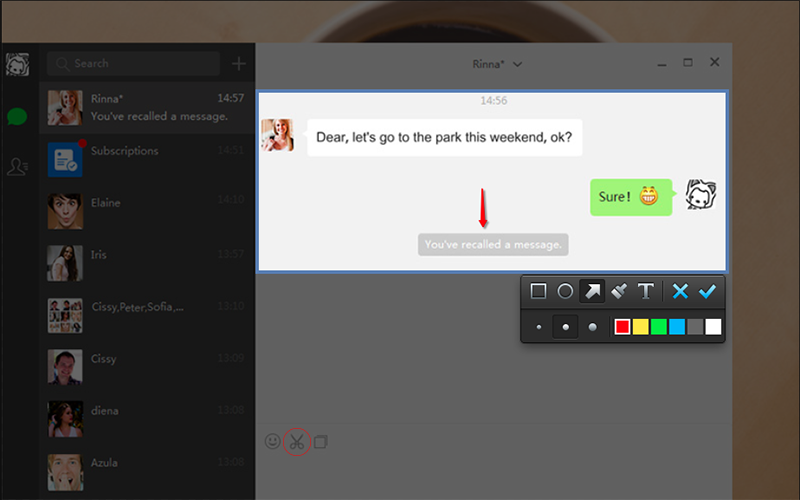 Group Chat Mentions
The group chat mention feature makes it easy to grab someone's attention when so much is going on. When you mention someone in a group chat, that user will receive a special notification so s/he won't miss your message.
In the group chat, type the '@' character.
A list of group chat members will appear.
Select the user you would like to mention.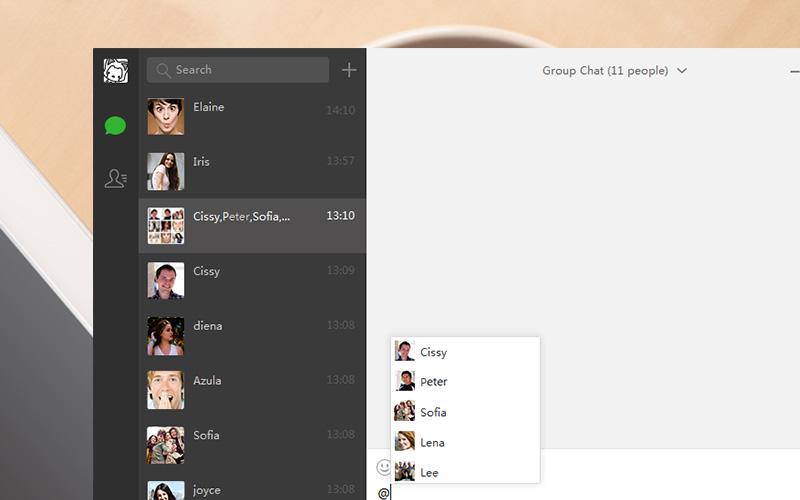 Message Recall
We know that typos aren't limited to the smartphone, so we've enabled the Message Recall feature on our PC application as well. Please note that only the most recent message sent within the last 2 minutes can be unsent.
Right click your message.
Select Recall.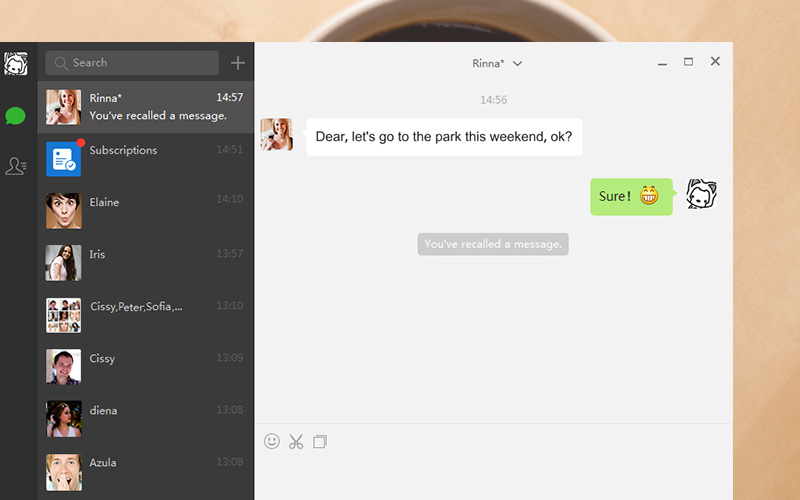 Other Features
With WeChat for Windows, you can also forward messages and view Sights sent from your contacts. And because your conversations are private, we've made sure that the interactions on the desktop version are only preserved on your mobile device. So when you log off your PC you can still view the messages on your phone.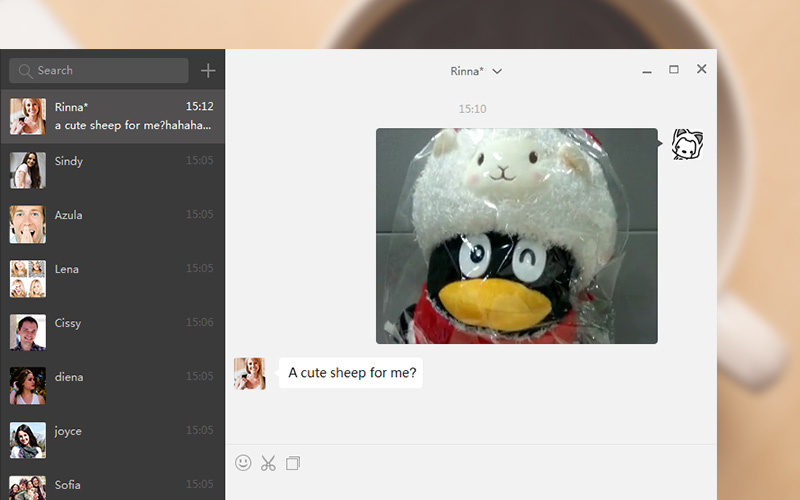 Once downloaded, your PC will generate a QR Code for you to log in via your mobile device. Please note, you will only be asked to scan the QR code on your first successful login per desktop. You will only need to verify your login through your device thereafter or until the device has been unlinked.
And don't worry Mac users, we haven't forgotten about you. You can download the native Mac app and enjoy the desktop experience too! WeChatters with Mac OS X 10.7 (Lion) or later can simply download WeChat for Mac in the App Store and scan the QR code to log in.
So what are you waiting for? Download WeChat for Windows and start chatting away. Also available in Traditional and Simplified Chinese.