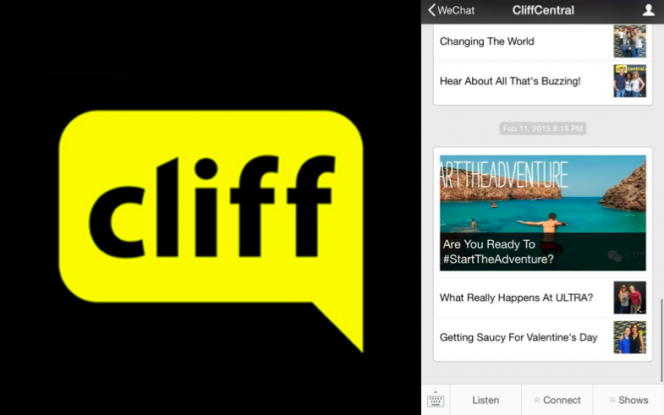 One year ago, we took a big step in our mission and launched CliffCentral on WeChat. It has been an exciting journey since then, and we've accomplished more than we could have imagined. As we celebrate CliffCentral's first year, we can't help but to reflect on all of their amazing achievements.
In 12 short months, CliffCentral has amassed more than 131,000 followers on WeChat, and more than three million podcast downloads. With CliffCentral's growing popularity, it's now even easier to join the CliffCentral team. WeChatters can instantly tune into the revamped CliffCentral Official Account (OA) on WeChat, and easily search and discover podcasts and the Msg2Show options.
To celebrate their birthday, CliffCentral recently gave away one hundred Samsung S4 smartphones and four Samsung Note 4s. WeChatters were given questions about CliffCentral and the WeChat OA. The first person to answer correctly via WeChat won a gift. Because CliffCentral loves showering its WeChat listeners with gifts.
There will be more chances to win. Be sure to keep an eye out on their account for more competition news. It's the only place where you can listen to all of their shows, enter a contest and win a phone, all at once. If you haven't followed CliffCentral yet, you can find them via WeChat ID: CliffCentral.
We're excited for the year ahead with CliffCentral. It's always rewarding for us to be a part of something that allows people to share real experiences in real conversations with real people. And so we raise a glass and toast to CliffCentral, to you, to radio. Happy birthday, CliffCentral!