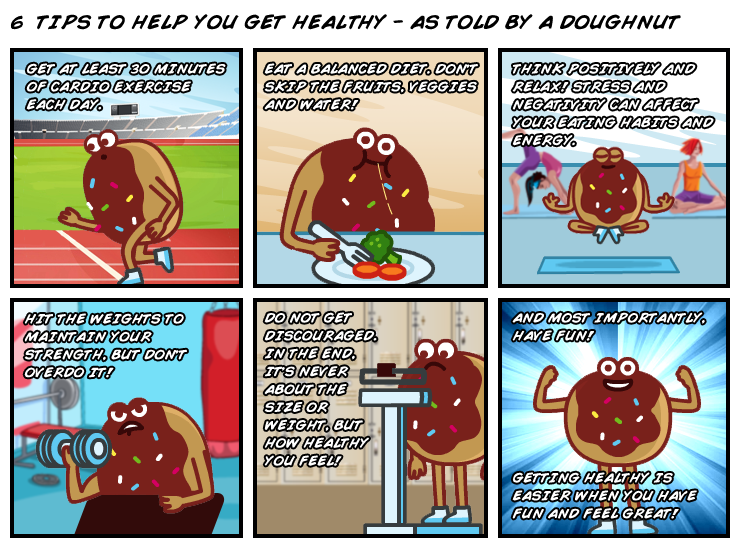 With summer just around the corner, it's the perfect time to get back in shape (if you've fallen off those New Year's resolutions). And what better motivation is there to get "fitspired" than by buddying up with WeChat's newest sticker, Healthy Doughnut?
We know what you're thinking. How can a doughnut motivate me to get healthy? Once you get to know our loveable new sticker, you'll soon see how.
Like many of us, Healthy Doughnut is the ultimate foodie. He loves cooking, eating and enjoys reading various food blogs for new meal ideas. While food will always be his number one love, this sweet cake also likes to maintain an active lifestyle and can often be found squeezing in a quick run or lifting weights at the gym.
There are times when he is extra determined to complete his workouts, but at the end of the day, there's nothing he likes more than to goof off and be the silly and fun-loving doughnut he was born to be.
So if you're looking to get back into a healthy routine, follow Healthy Doughnut's mantra and remember — it's never about size or weight, but about how happy and strong you feel.
Download WeChat today to get our Healthy Doughnut sticker set and many more! Available in select countries.