With the recent outbreak of Swine Flu (H1N1) in India, national health agencies and non-profit organizations are working tirelessly to try to contain the spread of this infectious disease.
To help drive awareness, WeChat has launched the official account "Swine Flu Help" – powered by Lybrate.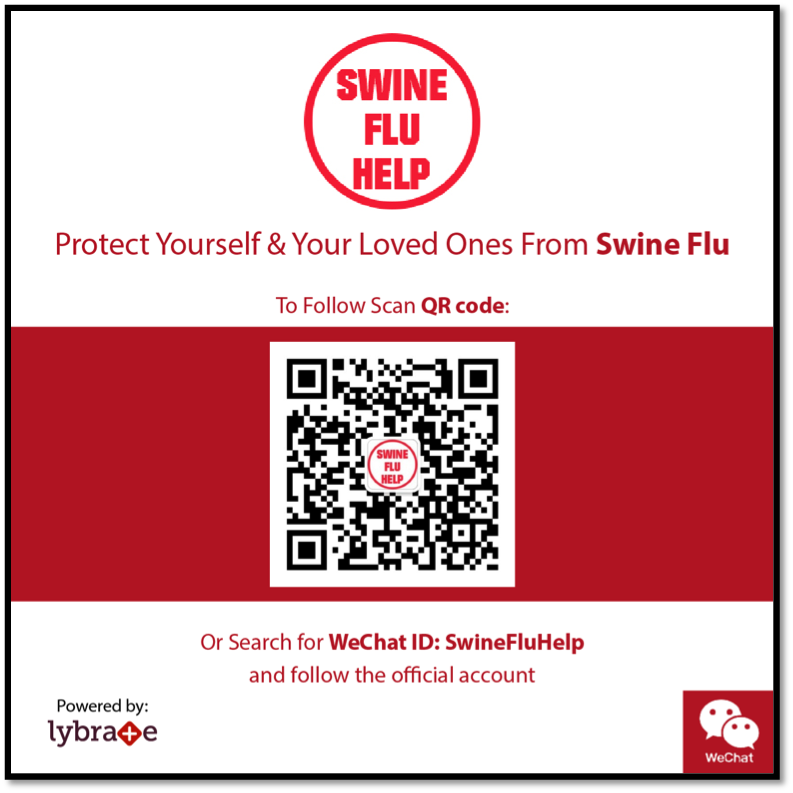 Through three key features of the official account, users will be able to receive daily updates about the disease and its treatment.
Access reliable information
Under the "Info" tab, users will be able to read all about Swine Flu, its symptoms, how to prevent it, and treatment options for anyone infected with the disease.
Seek help with the click of a button
Under the "Get Help" tab, users will have direct access to trusted doctors through the Lybrate website. They will be able to receive answers to any health questions they have within 24 hours.
Users can also book an appointment online with a doctor in a nearby location if loved ones are showing any symptoms. All it takes is a couple of clicks.
And to make sure that users know exactly where to seek help from, the "Health Centre" sub-menu provides a list of all Swine Flu testing and treatment centers in India.
Rely on Doctor's Tips
The "Doc Tips" tab gives users helpful advice about Swine Flu. Doctors from all over India provide key tips on how to stay healthy and prevent the spread of the disease.
Users can also keep friends and family updated with any breakthrough information and prevention tips through handy WeChat features such as broadcast messages and group chats.
To start following the official account, simply scan the QR code below or search for the WeChat ID "SwineFluHelp."