Everyone could use extra cash and WeChat's recent strategic investment in M4JAM (Money for Jam), a microjobbing service, will help you do exactly that.
Launched in August 2014, M4JAM has grown quickly in South Africa through its promise of 'Easy Work. Easy Money' and is now preparing to expand globally. Andre Hugo, co-founder and Chief Jammer at M4JAM, says they are ready to focus on creating even more jobs across different sectors globally with the support of WeChat.
"With the opportunity to earn extra cash and supplement their incomes, our jobbers are strongly invested in our platform, providing real insights, in real-time and solving real business issues for companies. This begs the question of brands – can we afford not to be on-board?" Hugo says.
How Does it Work?
The jobber's quality of work determines their M4JAM's jobber rankings. A higher rank helps to get higher paying jobs, leading to more extra cash.
An overwhelming demand for the M4JAM service is being experienced daily with new jobbers trying to access easy work, easy money from several countries. Hugo says "We need to prioritize which countries to activate next and to a large extent our decision will be influenced by the feedback we receive from the communities in each country. To help us determine the demand in your country please click on the following link http://global.m4jam.com/ and pre-register. Invite as many of your friends to register and your country could be first!"
The Benefits
M4JAM offers companies an edge to rapidly gather data, perform mystery shopping, merchandising audits, targeted product education and brand activation while soliciting real consumer insight at a fraction of the cost to traditional methods.
Microjobbing is not only a great way to empower people to make easy money but it also helps organizations adopt a community approach to their projects, taking large, time-consuming initiatives and breaking them down into smaller micro-jobs.
"Its disruptive business model has turned 'business as usual' on its head from both the end consumer and the brand's perspective, resulting in a rapid and overwhelming demand from both users and companies to be on the M4JAM platform," says Brett Loubser, Head of WeChat Africa.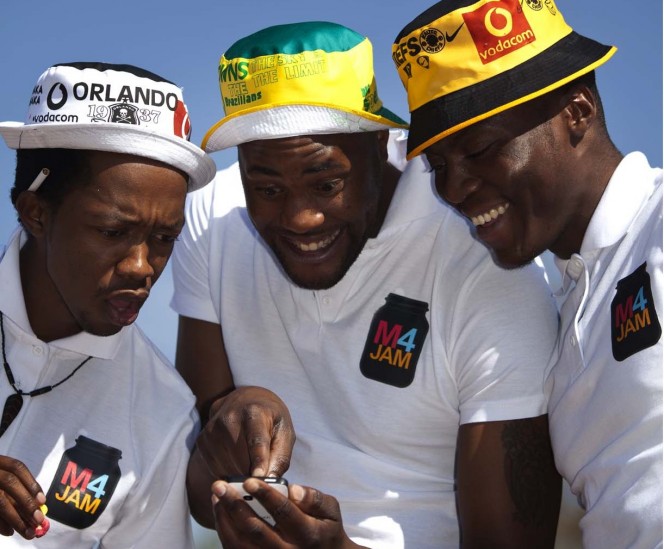 Are you living in South Africa? Download WeChat and follow M4JAM's official account to start earning money now.
Want to earn extra cash with M4JAM in your country? Click the following link and pre-register to help us determine where M4JAM will launch next! http://global.m4jam.com/