As we usher in the year of the sheep, it's only appropriate to get into the spirit with WeChat stickers and we have two sticker packs specially designed for Chinese New Year to do just that:
Happy Spring Festival
This year, Mon-Mon, Curly Pete and Frog and Horse are gathering around as one big WeChat family to honor the Lunar New Year. Each one has their own special spin on each tradition that when they all come together in one sticker pack is sure to bring happiness to any chat conversation.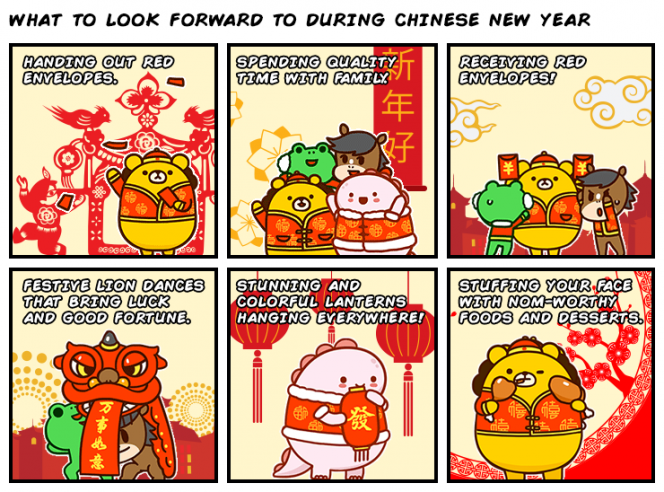 So whether you are asking for red packets on WeChat, saying thank you for them or sharing good memories, be sure to drop one of these sticker friends while chatting.
Happiness Baa Baa
Baa Baa is a little sticker sheep who enjoys the fun, but simple things in life. He mostly spends his time video calling and sending selfies to his friends, family and the rest of his herd on WeChat. This happy-go-lucky guy loves nothing more than making sure his loved ones and fellow WeChatters are happy too, especially during Chinese New Year.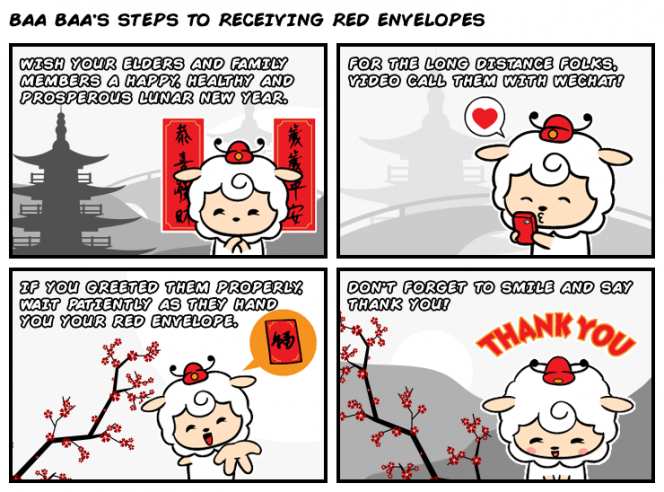 Celebrate the Lunar New Year with our "Happiness Baa Baa" and "Happy Spring Festival" sticker sets now available to download in the WeChat sticker shop!