For all our WeChatters in Malaysia, we have good news. WeChat is now partnering with Malaysian telecommunications giant Digi Telecommunications to provide an easier way for Digi customers to manage their account and services straight from their mobile device. Check out all the features of the new Digi WeChat official account below.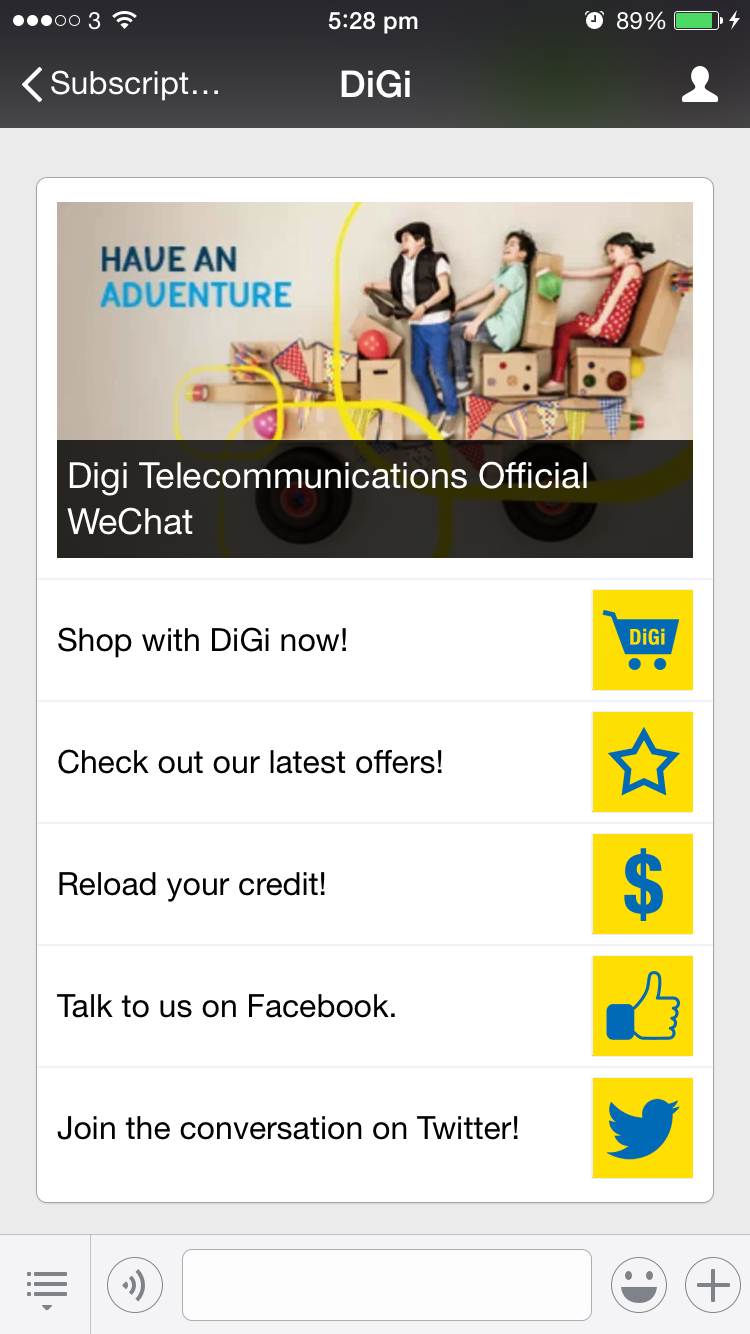 Self-Service
When you're WeChatting away, the last thing you want to do is leave a chat to check on your mobile account details. By following the Digi official account, users are able to check their personal account status, purchase additional data, gain access to exclusive rewards, as well as send feedback to Digi's customer service team.
Special Offers
If you type "Menu" to the chat, you will also be able to click to see different offers and options from Digi. It's always nice to cash in on rewards and offers, and Digi makes this as simple as possible.
It's free!
On top of all that, all WeChat users are zero-rated for Digi customers on weekly and monthly prepaid mobile Internet data packages. This means WeChatters will have unlimited high-speed access to WeChat without using up their data plans, so they can explore official accounts, share moments, and chat away for hours worry-free.
To start following Digi on WeChat, scan the QR code below or search for "Digi_MY" on WeChat and receive all the latest news and updates.