Introducing three of our special holiday sticker packs – Santa's Little Elfer, Xmas 2K14 and Mr. Topper to help you celebrate this festive season!
Santa's Little Elfer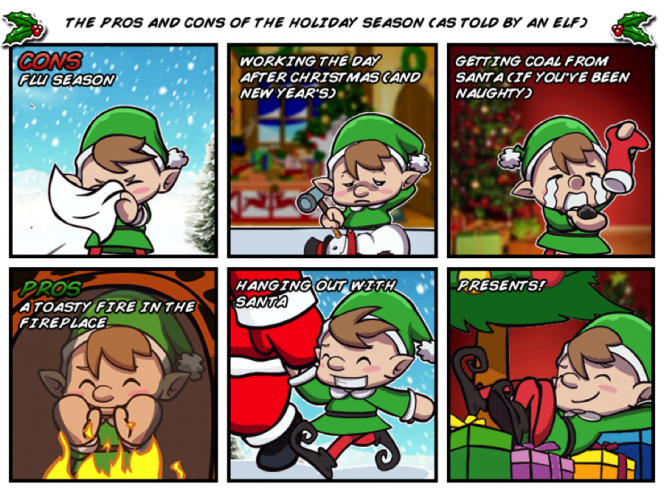 Work at the North Pole is tough, but Santa's Little Elfer knows how to keep it fun and productive so that every boy and girl on Santa's nice list gets what they want for Christmas (yay)! Unfortunately, he's also in charge of making sure all the naughty kids get their fair share of coal (boo).
When Santa's Little Elfer isn't building presents at the workshop, you can find him and the other elves at the local tavern drinking spiked eggnog while getting their groove on to some step dancing and jigging.
Whether he's sharing milk and cookies with Santa or wrapping presents, this friendly elf will make your Christmas and WeChat conversations ever so jolly!
Xmas 2k14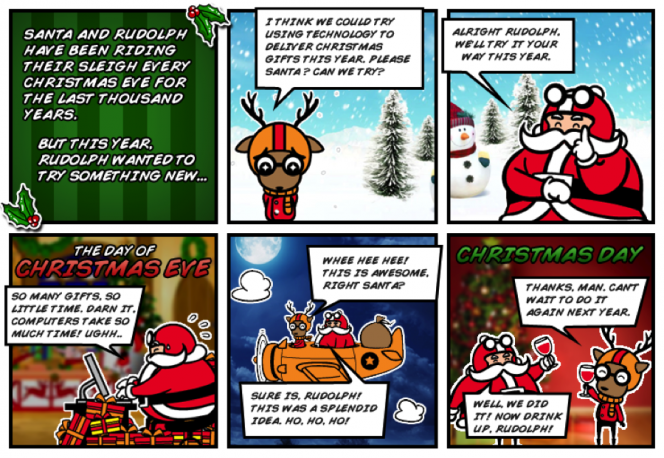 Santa is a jolly old man who is known for his cheery smile. While he loves eating sugar plums and candy canes, he's looking to get a little healthier this year. His New Year's resolution for 2015 is to eat healthy and get fit.
His partner, Rudolph is loyal and curious. His reactions are slow sometimes, but he always comes up with the best ideas! His New Year's resolution? Well, let's just say he's still figuring it out.
The two have been partners and good friends for the last thousand years. Every year, Santa goes about his jolly way preparing the Christmas delivery while Rudolph leads the way on his sleigh, but this year he and Rudolph are going to try something different.
Combining the Christmas traditions with modern technology, they're using computers to process the children's wishlists and a new airplane to help deliver the presents!
Be on the lookout for a small little plane flying through the night sky on Christmas Eve. You just might spot Santa and his co-pilot, Rudolph.
Mr. Topper

Meet Mr. Topper,  your friendly neighborhood snowman! He's courteous, cheerful and comes equipped with a pleasant British accent. But, don't let his mannerisms fool you. Mr. Topper also has a wild, adventurous side. He loves nothing more than a good, competitive snowball fight. Watch out for that arm of his!
After his snow adventures, Mr. Topper hopes he'll have the opportunity to visit the sunny beaches of Hawaii. He's confident he can make it out there one day. Maybe you can help him get there! Our new Christmas stickers will make your conversations exceptionally bright. Get them from our sticker gallery today! Available in select regions.