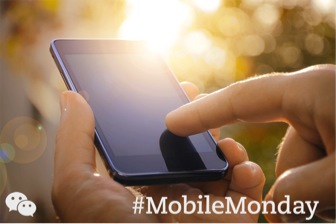 From strengthening relationships to improving communication, the possibilities with mobile technology are endless.
And now, on Monday, December 15, 2014, we're partnering up with The Nature Conservancy to honor #MobileMonday and help save Earth's precious animals and environments. For every new follower The Nature Conservancy receives on WeChat until December 31, 2014, we will donate $5 to help support their noble cause up to $1M.
To get started, simply download WeChat and add The Nature Conservancy's official account (WeChat ID: Nature_Org). Your follow will bring us one step closer to helping save endangered animals like the sea turtles and Yunnan golden monkeys.
You can also join the #MobileMonday conversation on Twitter to learn more about how technology can power social change. The live Twitter conversation will begin on Monday, December 15 at 1:00 pm Eastern Standard Time.
Join us as we do good for our planet in the spirit of Mobile Monday!