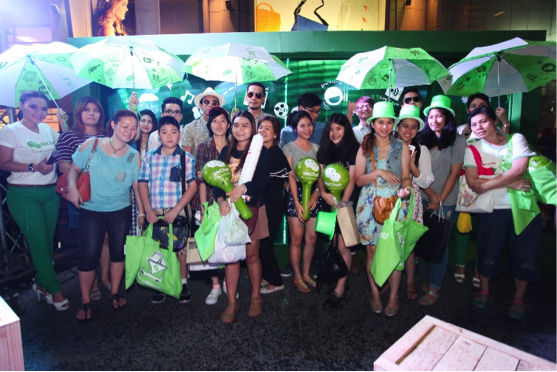 WeChatters in Thailand were in for a treat, as the Melody of Life Music Festival in October brought together the best in arts, fashion, movies and music over two fun-filled days. Festival goers flocked to catch a glimpse of their favorite local artists with appearances from Lipta, Blackhead, Mild, and Squeeze Animal sending crowds into a fanatic frenzy.
When they weren't listening to the sweet melodies of Thailand's hippest singers, WeChatters had no shortage of entertainment with highlights including the popular Activity Booth, Cheeze Car Boot Salem and an exclusive WeChat VIP Rest Area.
The WeChat Activity Booth was the go-to place for those eyeing off to win cool WeChat gifts, including bags, umbrellas, pillows, cups and inflatable bats. To claim victory, contestants raced it out to see who could be the first to download and install WeChat, who had the most friends or the most official accounts.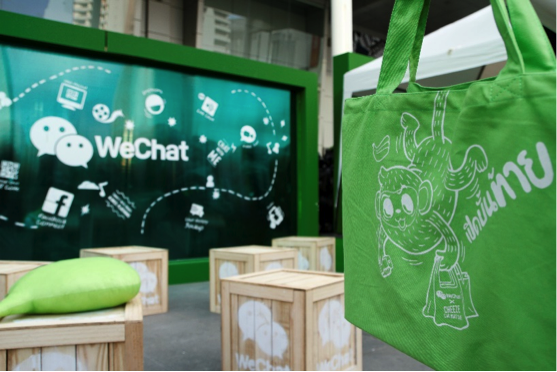 And in the spirit of all things hip and trendy, WeChat and Cheeze magazine partnered together to create the Car Boot Sale. This flea market styled shop was the ultimate festival hotspot where WeChat fans could purchase clothes and accessories, keeping the fashion stakes high throughout the festival.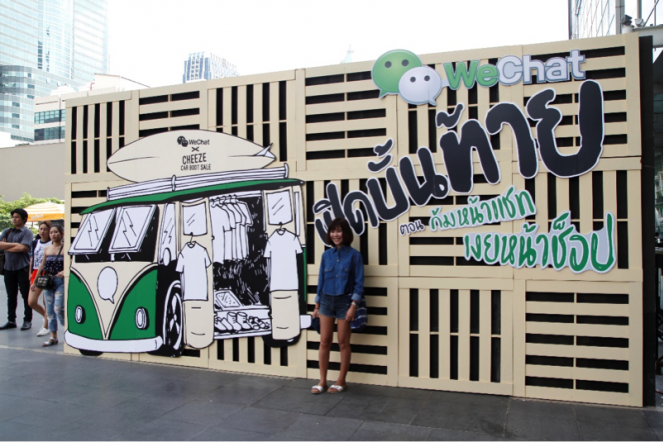 With all these fun activities to run between, even the most energetic festival goers were keen to enjoy a moment to catch their breath at WeChat's VIP rest area. WeChatters were able to relax, quench their thirst, and satisfy their hunger with delicious snacks and ice-cream.
For WeChatters to use this area, all they had to do was download WeChat and follow the Sanook Music official account. The Sanook Music OA is the ultimate paradise for music lovers, bringing the latest music news to their fingertips, including new release singles, gossip, concert details and all things related to music TV shows and videos.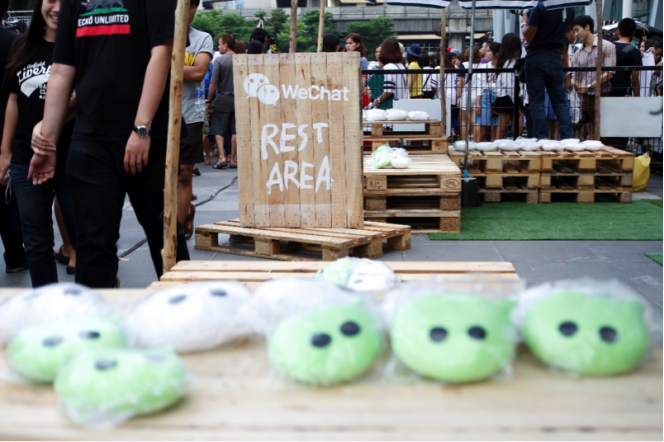 If you're in Thailand and looking to sweeten the melody of your life, simply search for SanookMusic to follow the official account and keep up to date with all things musical.