Have you ever sent a message to a friend on WeChat and to your surprise emoticons fell from the sky? Wonder why this happened? Well, we are here to tell you – hidden falling emoticon Easter eggs.
And right now, just for our Chatterbox readers, we are demystifying the secrets behind which keywords trigger these fun surprises.
Falling emoticons are unique to WeChat and drop from your screen when you type in certain keywords to your friends and family. There are three favorite emoticons that will always fall and these cascade down when WeChatters type in "Happy Birthday," "Miss You" or "XOXO."  But don't just take our word for it. Try them out for yourself.
Happy Birthday (available in all languages)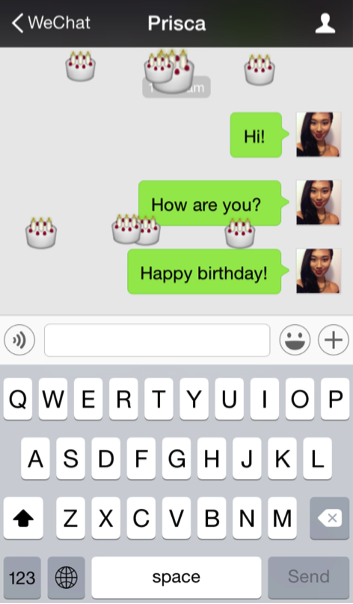 Miss You – (available in all languages)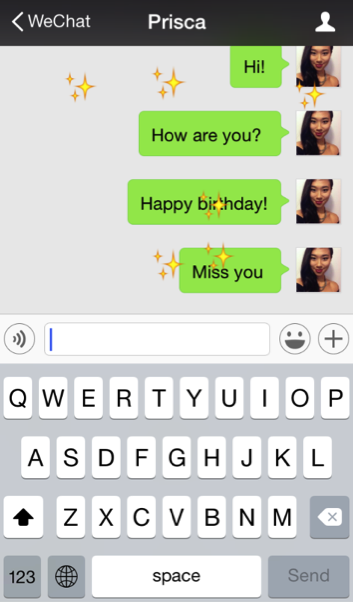 Kisses – depending on what language you're using, this sweet sticker will fall when you type in variations of XOXO, Love and Kisses, Kisses and Hugs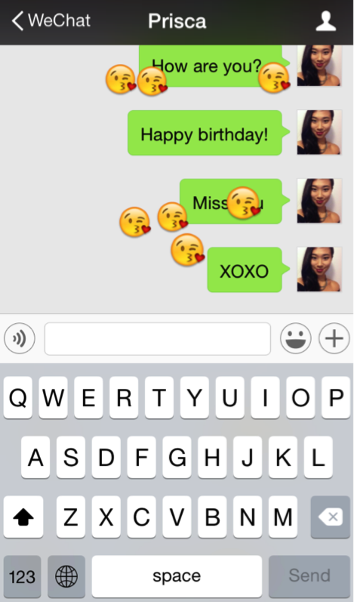 Special Holiday Falling Emoticons
Each month, WeChat brings you new falling emoticons to help celebrate special holidays and festive occasions. As we enter the holiday season this December, special emoticons will fall when WeChatters play around with variations of "Christmas" (available in English, Chinese, Italian, Thai and Indonesian), "New Year" (available in English, Chinese, Italian and Thai) and "Winter" (available in English), making your countdown to all of this month's festive fun even more exciting.
For example, when WeChatters type in variations of "Christmas", "Happy Holidays" or "Seasons Greetings", Christmas trees will fall across the screen to bring a cheery smile to those getting into the holiday spirit.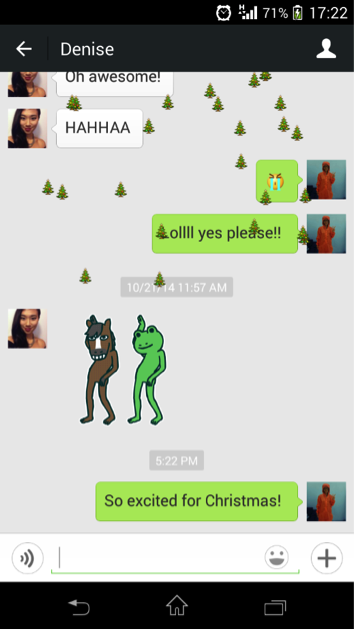 But that's not all we have in store for you this December. Keywords that trigger falling emoticons can also be specific to your country and the unique occasions you celebrate.
What holidays are just around the corner in your country? Play around with your holiday greetings on WeChat and who knows, maybe you'll find some surprise falling emoticons!