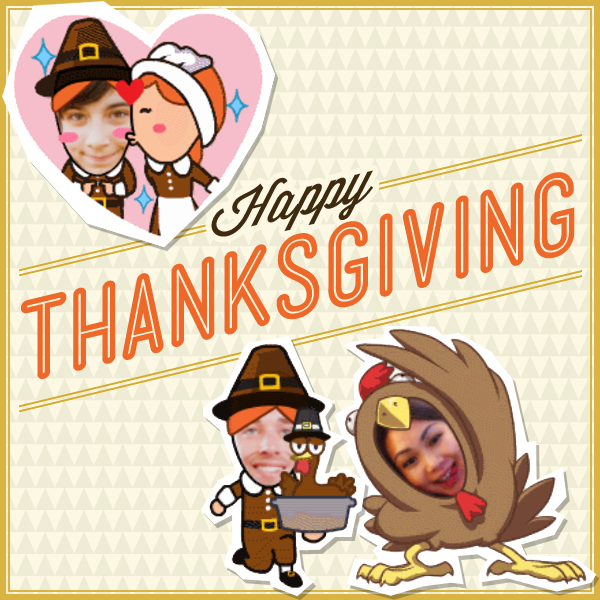 During Thanksgiving, most of us get together with friends and family and spend the entire Thursday cooking and enjoying a hearty feast (plus, leftovers for days). Or sometimes, we're already waiting in line at the malls for Black Friday so we can get that special deal on the latest gadget or fashionable sweater.
It's a very busy time for everyone, which is why our team at WeChat has made it extremely easy and fun to give thanks with new customizable Thanksgiving stickers! Through MojiMe, a customizable sticker app made just for WeChat, users can stick anyone's face into a Thanksgiving sticker character and save the animated stickers to WeChat to use over and over again!
Turn your friend into a roasted turkey or a hungry pilgrim and share the sticker in your chats to express your gratitude! It's the new and fun way to say, "I appreciate you."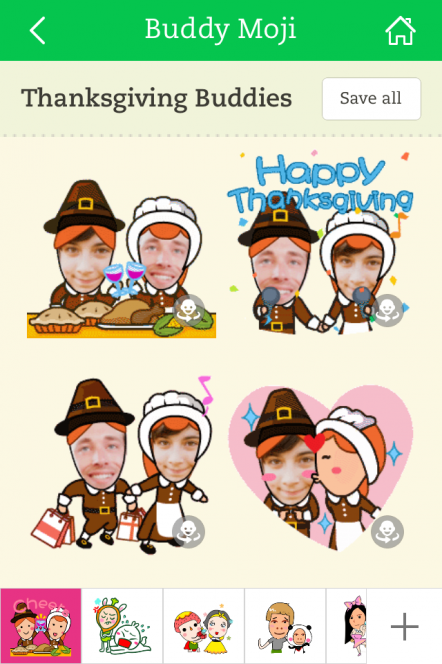 Take it a step further by sharing your new sticker set on Moments to turn your character into a whack-a-mole game that any WeChat friend can play. They'll be thankful to have something to do while waiting for that turkey to roast.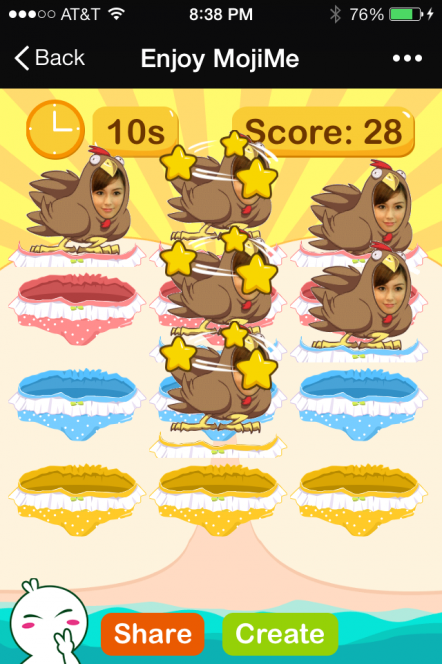 Download MojiMe for iOS or MojiMe for Android to get started, and have a happy Thanksgiving! Available in Indonesia, Malaysia, Taiwan, Singapore, Thailand, Hong Kong, India, Philippines, South Africa, Italy, China and US.