Thank you to all the WeChatters who joined the Share-A-Scare contest. We received a huge number of submissions from Singapore, Malaysia and the Philippines and absolutely loved all your spooky Moments photos.
Here's a peak at some of the top scary sights this Halloween season.
Singapore

 Left to right: Yilin, Xinyi and Ajill
Malaysia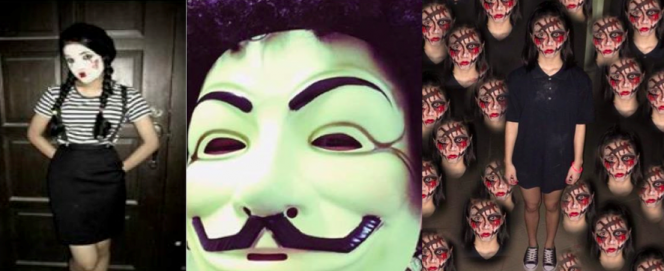 Left to right: Farah, Lexter and Yijia
Philippines
 Left to right: Jeff, Daniel and Nhoj
Once again, thank you for submitting your awesome costumes. WeChat always makes holidays like Halloween more social and more fun. Stay tuned on our blog for the next contest.