We all know WeChat stickers are more than stickers. Each character has a unique personality that comes to life through animation. But what would you do if your favorite sticker actually came to life, jumped out of your mobile screen and into the 3D world? Take a #selfie with it of course, right?
Well, maybe that's not the first thing you would do. But it would be pretty close.
To bring the fun of WeChat's animated stickers to the offline world, the WeChat Thailand team did just this. They turned four of the most popular Thai stickers into life-sized 3D models for people at Siam Square One mall to take pictures with and enjoy. The characters included: Yell-O, LamunLamai, Stir Monkey and Miss Mousie.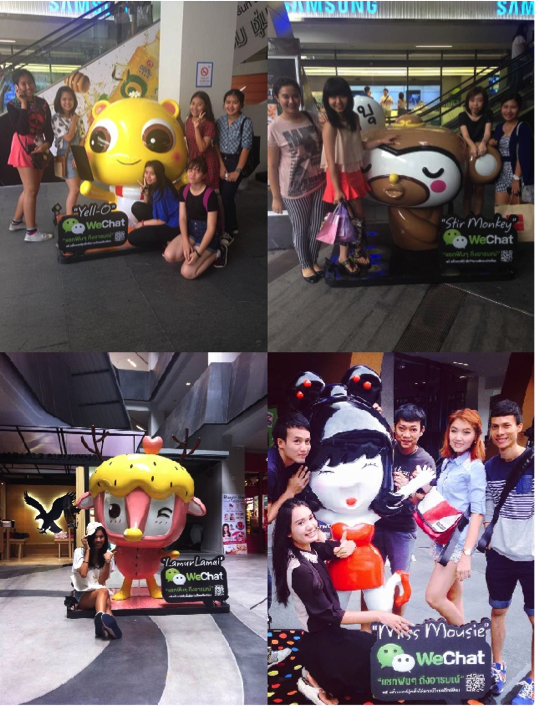 The activation showcased a giant interactive WeChat wall to play and learn about WeChat's animated stickers. By adding the official account "WePlayTH," WeChatters could also send in their 3D sticker photos to be featured on the wall for their moment in the spotlight. Best entries won a range of prizes, such as gift vouchers to their favorite stores, movie tickets and gift sets.
If you happen to be in Bangkok and fancy a shopping break, be sure to take your picture with our life-sized 3D stickers. And follow WePlayTH to take part in ongoing special games and activities. Just scan the QR code below or search "WePlayTH" in WeChat.