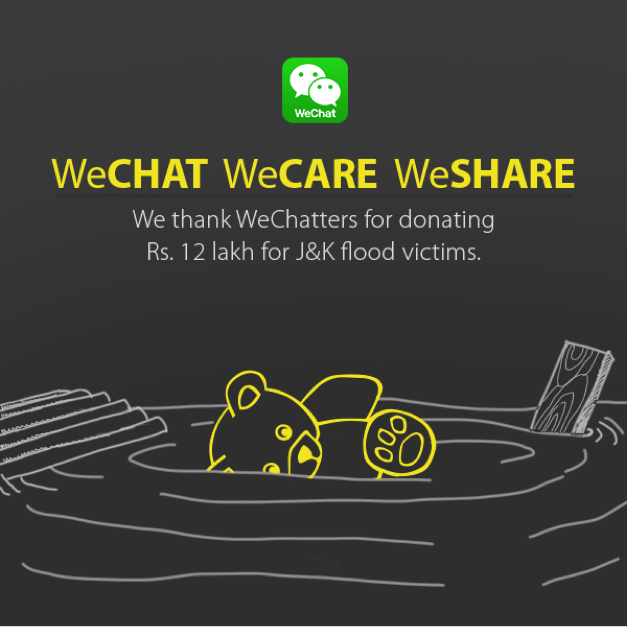 In September, the Jammu & Kashmir regions in India were hit by damaging floods caused by heavy rainfall. Several thousand villages were affected and a few hundred villages were submerged.
In light of the recent tragedy in Jammu & Kashmir, participants of WeChat India's 'Friends n Rewards' campaign were given the option to donate Rs. 10 with all proceeds helping aid those impacted by this natural disaster.
Over 120K WeChat India users came together to raise a total of 12 lakhs ($34,000 USD) for the Prime Minister's National Relief Fund to help render immediate relief to these families.
WeChat's mission is to help its users to connect in new ways and on new levels. This is a small step but heartfelt effort towards rebuilding these areas and helping connect those in need.
We'd like to thank all our WeChat users for your donations and support.