We may adore our favorite celebrities for a variety of reasons – whether it's their quirky looks, glamorous styles or signature facial expressions. But one thing is for sure, we could all use a little more superstardom in our lives. And now that's possible with the launch of WeChat Indonesia's celebrity stickers.
That's right. We've transformed five of Indonesia's hottest celebrities into animated stickers for you to enjoy and share. Bastian Steel, Jupe, Luna Maya, Zaskia and Ayu Ting Ting each have 16 different looks and expressions now available for Indonesia users to download in WeChat's Sticker Gallery.
For fans, this is an interactive way of staying connected to their favorite superstars and the unique characteristics that make them so loveable.
Who's your favorite?
Here's a sneak peak at three of the celebrity sticker sets.
The Sassy Singer – If you're a fan of the multi-talented and beautiful Jupe, famous for her acting, modeling and singing career, you're probably a glamour queen yourself. It doesn't matter whether you're feeling sad, happy, excited or annoyed, her stickers will let you express these emotions in style.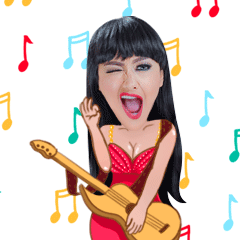 The Hipster Solo Artist – If you're channeling all things hip and cool, maybe Bastian Steel, the former boy band and now popular single artist, is No.1 on your list. With his trendy afro, he has the perfect look for when you want to let out your crazy side.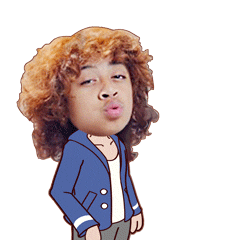 The Graceful Beauty – Followers of Luna Maya, one of Indonesia's most popular actresses, know that she has perfected looking cute all the time. Now, you too can use her sweet expressions to send messages. Whether it's to tell someone you're missing them or show a bit of gratitude, Luna Maya has the girl next door look you're searching for.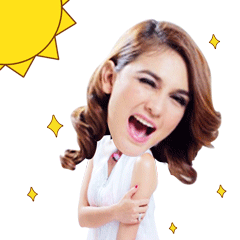 Download your favorite celebrity sticker packs today to bring more color and life to your WeChat conversations. And stay tuned because even more celebrity stickers will be available soon!