Happy Halloween! In honor of this spook-tastic holiday, we've added two trickster sticker sets to make this Halloween the best one yet!
The Orange Lantern

Never fear! Halloween's biggest super hero is here. Introducing The Orange Lantern! This little hero is here to save all the trick-o-treaters from dastardly spooks and candy thieves so that every kid gets their sugar goodies for the night.
His source of power comes from chocolate candies like Kit Kats, Twix and Snickers. And his weakness? Healthy vegetables. Blech.
From fighting crime to passing out candy, The Orange Lantern will bring more tricks and treats to Halloween this year! And maybe, just maybe, you'll find out who's really underneath that pumpkin mask.
Halloweeny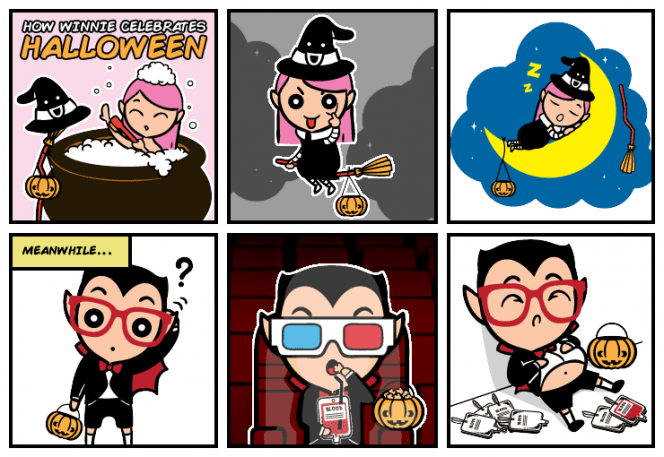 Who says Halloween characters have to be so frightening? Meet Winnie and Benjamin, the two best Halloween pals.
Read More Sticker Story – Haunt Your Chats with The Orange Lantern and Halloweeny >>