We all love our friends and of course rewards. That's why WeChat has combined the two for our latest Friends n Rewards campaign in India – Now back with a twist.
By simply making a video call, sending a voice message or sharing stickers, WeChat India users have an opportunity to earn up to Rs. 150 of free recharge. This is almost double the reward offered in the previous August promotion where users received Rs. 60 for sending stickers to friends.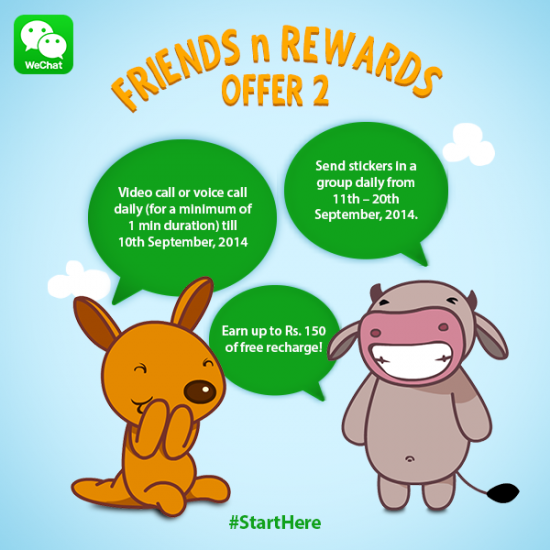 So how does it work? 
– At the beginning of September, WeChat users in India received a deposit of Rs. 150 in their account.
– From September 1 to 10, users could begin activating the reward by simply making video or voice calls with friends on WeChat.
– Now until September 20, users simply send stickers in a group chat daily to unlock the offer.
Here at WeChat, we understand the value in connecting with the people you care about. So have fun using WeChat's innovative features and enjoy free call time on us!
If you are a WeChat user in India and want more info, visit the WeChat Team Official Account on WeChat.