Getting back into the back-to-school swing of things? WeChat helps you ace your school life—academically and socially—with all kinds of cool ways to capture, connect and collaborate both in and out of class. Here's how:
Taking Notes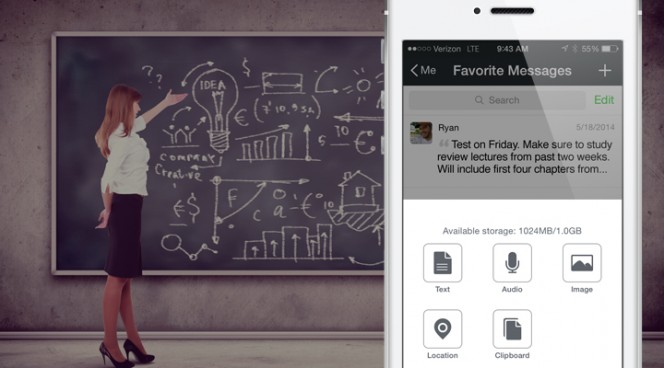 Use your phone to take notes, snap a shot of the whiteboard, or record what you're learning in class. Just tap "Me" > "Favorite Messages" > "+"  > Choose Text, Audio or Image. When you're finished, add a tag such as "History Notes" or "Club Meeting Minutes" to easily find later in your Favorites folder.
 Sharing Documents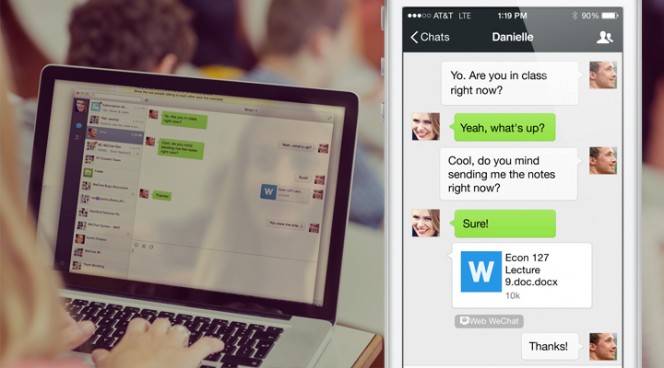 Share documents from your laptop directly to chat conversations on your mobile device and vice versa. Simply head to web.wechat.com and use the "Discover" tab on your phone to scan the QR Code. Once you've scanned the QR code, you're ready to go!
Coordinating Parties/Study Groups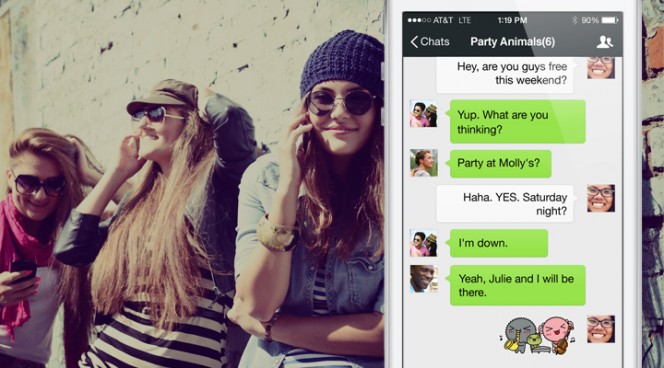 Whether you're planning large parties or productive study groups, be sure to create group chats to easily coordinate and communicate with up to 100 people at once! Each chat has a unique QR code you can share to invite others, plus on/off notifications. For Private Group chats with friends nearby, choose "+" > "Group Chat" > "Join Private Group" > Enter in a 4-digit code you create or an existing 4-digit code given to you.
Finding Contacts Easily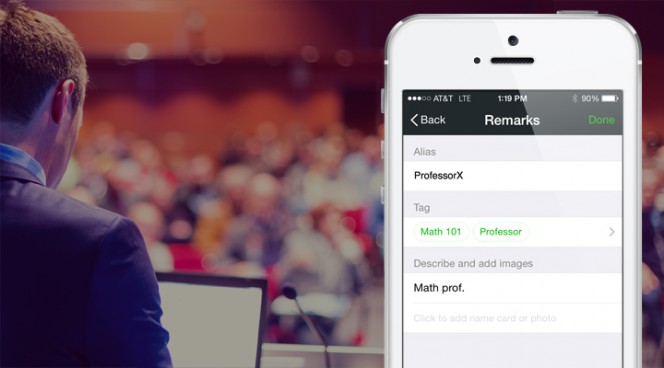 Find contacts in your address book easily by creating tags. Use the Tag feature from the "Contacts" tab and create custom tags such as "Study Group" or "Party Planning Committee." Then select contacts from your address book to assign to that tag. You can also tag people in a group chat conversation by using @ before typing their name.
Making New Friends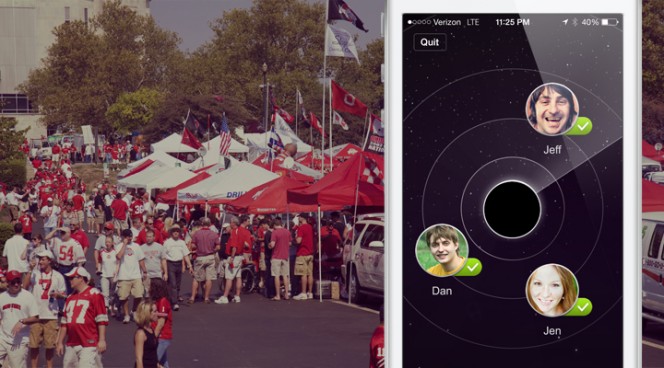 Two handy ways to meet and introduce new friends are "Friend Radar" and "Name Cards." Instead of inputting individual phone numbers into an address book, build your academic and social network with just a tap. Use "Friend Radar" to add friends next to you from the Contacts tab. Just choose "+" > "Friend Radar." With "Name Cards", you can instantly share contact information with your friends. To share a name card, tap a friend in your address book, Choose "…" > "Share Name Card." Then choose who you want to share it with.
Have a favorite WeChat feature you use to keep in touch or keep on top of your schoolwork? Leave us a note on our Facebook page or send us a tweet @WeChatApp.