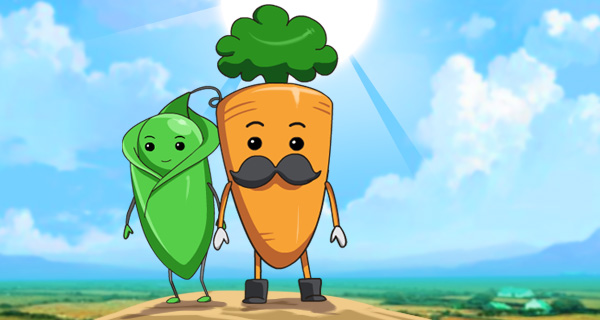 Our WeChat Sticker Gallery is constantly growing with new characters to love and share. To give you a glimpse into the lives of some of our newest fun and quirky stickers, we give you Sticker Stories, exclusively for Chatterbox! Get to know the wide range of characters that make you smile, laugh and help you express your emotions.
In life, there are all kinds of amazing pairings – peanut butter and jelly, salt and pepper, etc. Then, there's Pete and Charlie, the two closest friends you'll ever meet.  Ever since they sprouted from the garden, this pair has done everything together!
During the day, you can find this duo pumping iron at the gym. For Pete and Charlie, it's all about staying healthy!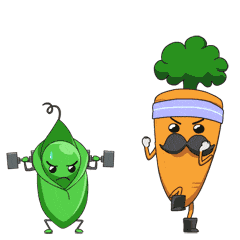 When the sun goes down, the shades come on and it's time to party! These vegetables sure know how to get down on the dance floor.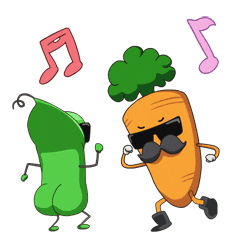 Like any true friendship, there are happy moments and sad moments. Whether it's work or girl problems, when life gets tough for either one, you can count on the other vegetable to be there for him.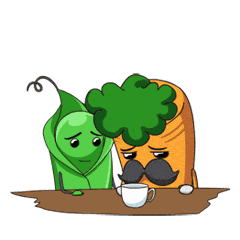 Grab your serving of Pete and Charlie! Download them from the Sticker Gallery today.