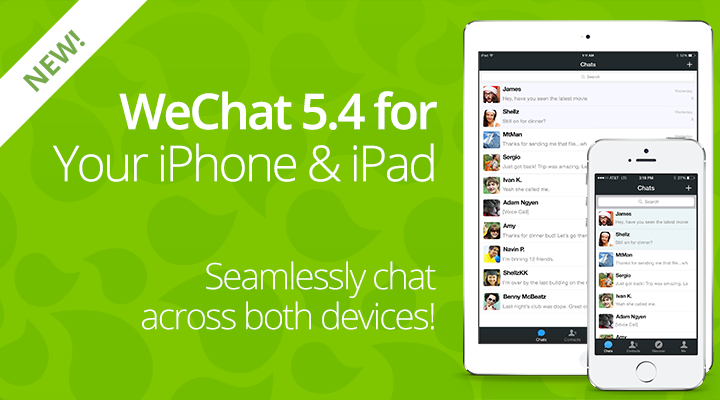 We're excited to announce our latest update for iOS – WeChat 5.4!  We've extended the fun to your iPad with a new fully compatible interface and easy one-scan login feature.  You can now enjoy WeChat on both your iPhone and iPad at the same time.  And with UI improvements and bug fixes, we're boosting your multi-device experience even further. So what are you waiting for? Take your WeChatting to the next level and upgrade to 5.4 for iOS today.
Check out all the new features below:
iPad Compatibility: Enjoy WeChat in all its glory now on your iPad and stay logged in on both mobile devices. It's that simple to take your WeChatting experience to the big screen! When you have installed WeChat 5.4 on your iPad, open WeChat on your iPad and select "Use on Phone and iPad" > then on your phone tap the "Discover" tab > choose "Scan QR Code" > then scan the code on your iPad.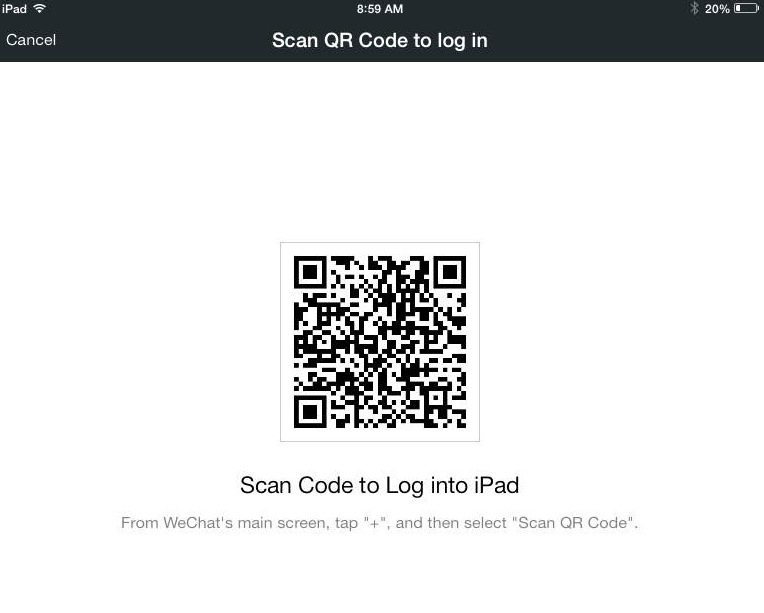 Last Read Message Bookmark: Miss a whole bunch of chat messages? Now you won't have to worry about being lost in a conversation again. After 10 or more messages, WeChat provides a handy "New Messages" notification.  Simply tap "New Messages" within a chat and you'll be taken to the start of your new messages to catch up.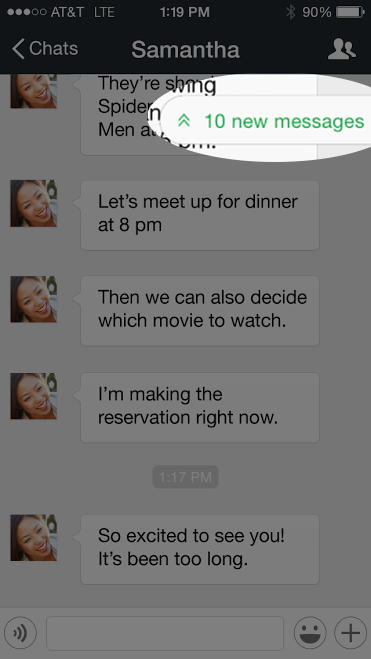 QR Code Recognition: Have you ever received a QR code in a chat window and wondered how to scan it? We now have your solution. WeChat's new QR code recognizer differentiates between a photo and a QR code image. To scan the QR code, just open the QR code image in WeChat  > long press it > and select "Identify the image QR code." Get the information you need without having to leave your conversation.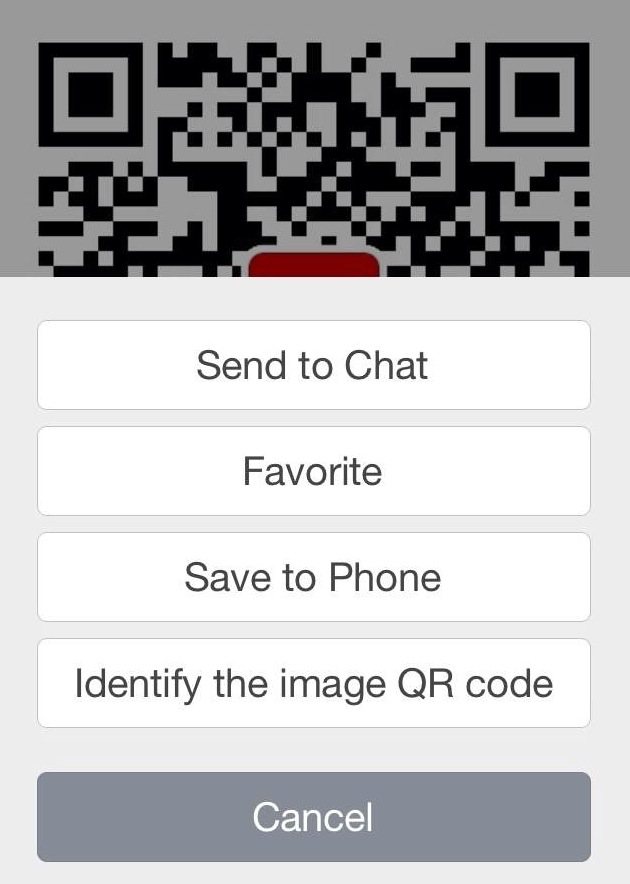 It's time to get more out of your smartphone and iPad. Upgrade to WeChat 5.4 today.