Your morning commute just got better!
Introducing Thunder Raid, WeChat's newest action-packed aerial shooter game. Your mission – to shoot down the opposing faction, a fleet of enemy planes each protecting and led by their evil sky boss. Hone your skills by dodging their fires, collecting gold coins and jewels for upgrades and stronger weapon.  Do all successfully and you're sure to beat the bosses.
But remember, each level has its own evil sky boss piloting an enormous aircraft with each getting tougher and tougher.
The best part is you can customize virtually every aspect of the game – your planes, pilots, attack modes and terrain to fight back.  Wind, Ruby, Candy, Andrew and Ronnal, take your pick! Each character has his or her own weaknesses and strengths; it's up to you to decide which one is best for you!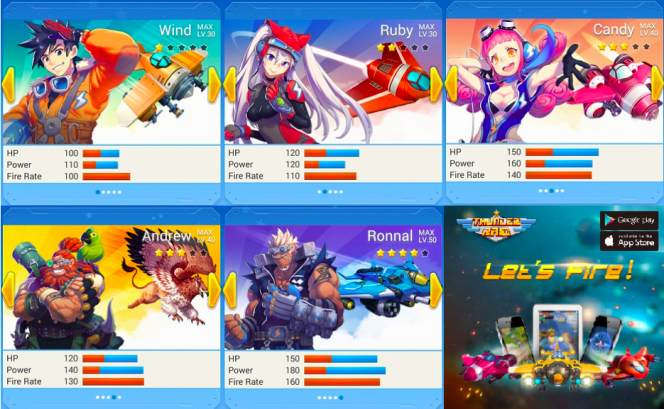 Co-ops and Competitions with Friends
You can also play Thunder Raid with your WeChat friends combining your ships for the ultimate attack power!  The more friends you play with, the stronger your force.
But for the more competitive individuals out there, choose to battle it out against your friends to unveil the ultimate fighter.
Are you ready to pilot your way to victory?
Download Thunder Raid in the App Store and on Google Play.  Now available in: Malaysia, Indonesia, Singapore, Hong Kong, Thailand, Saudi Arabia, United Arab Emirates, Oman and Turkey.