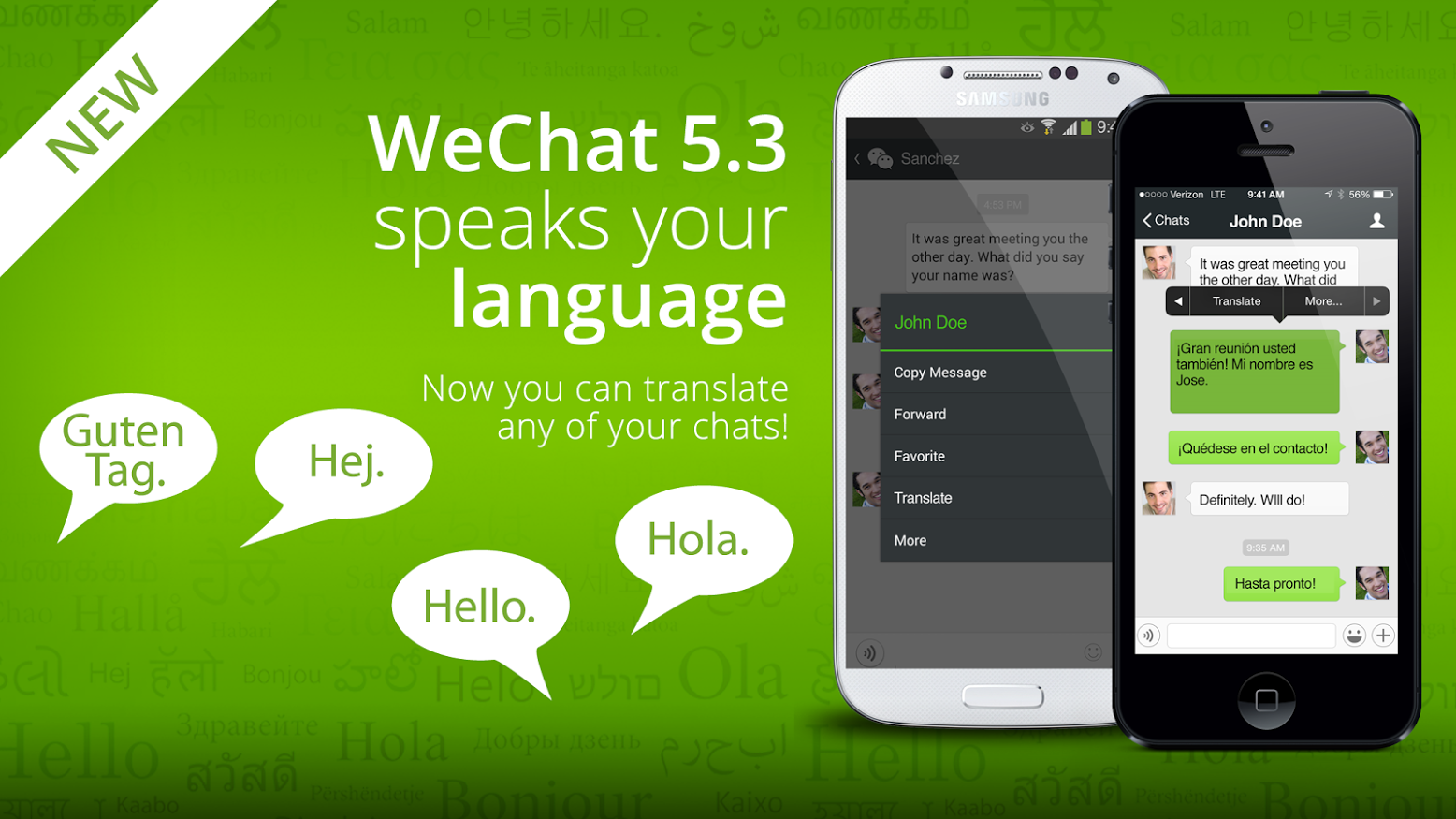 Introducing our new message translation feature for WeChat 5.3 on iOS. With translation just a tap away, now you can chat with your friends and family across the globe and back. Simply long press the message you would like to translate, tap the right arrow and select the "Translate" option. Then like magic, you can read the message! The feature translates over 80 different languages. How's that for global communication?
Here are more nifty features we've added to enrich your WeChat experience:
Tags for Favorite Messages: Find a favorite message fast with the new tagging feature.  Organize and identify your favorite messages by tagging them with one, two or even 200 keywords.
iOS: Start in your "Me" tab > Tap "Favorite Messages" > Select a message > Press "Click to edit tag" and begin tagging away!
Android: Select the settings button above (indicated by the 3 dots)  > Press "Favorite Messages" > Select a message > Click "Tap here to add tag" and add your tags.
Private Group Chat Access: Instantly group chat with others in your area by entering the same four-digit passcode. It's the easiest way to connect with friends at any party.
iOS: To join or start a private group chat, go to your "Contacts" tab > Add Contacts > Tap "Private Group" and enter the four digits of the group.
Android: Begin by selecting the "+" button at the top > Tap "Group Chat" > Press "Private Group" and enter the group's digits.
Updated Look and Feel: We've also improved the design of our UI. You'll notice that the minimalist look makes it clearer and easier to navigate.
We know you'll love the new features. Upgrade now to WeChat 5.3 for iOS or WeChat 5.3 for Android for a quicker, smoother and better experience (anywhere in the world).